Coronavirus: Sergio Ramos donates 264,571 masks and 15,000 testing kits
The Real Madrid captain and his wife Pilar Rubio have joined the fight against COVID-19 in Spain. The donation will be made through Unicef.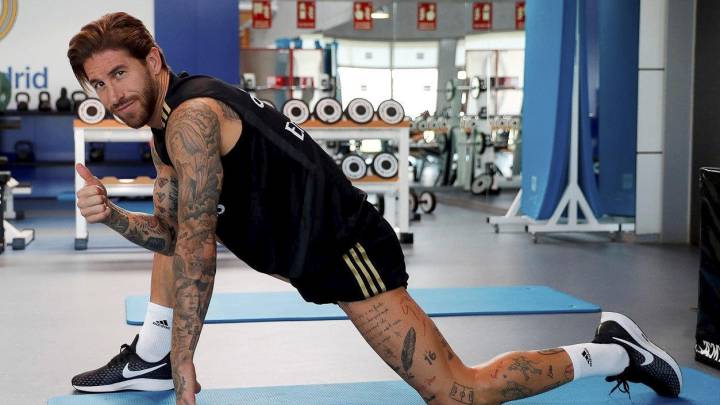 Sergio Ramos and his wife Pilar Rubio will donate 264,571 masks, 1,000 items of protective equipment and 15,000 tests to help in the fight against coronavirus in Spain.
The donation from the Real Madrid captain and his partner will be made through international NGO, Unicef, for which the Spanish defender is also a global ambassador.
"We have already collaborated with @unicef_en. Immediate and necessary help! The health material, essential for health professionals, will arrive in Spain on Friday," wrote Ramos on twitter.
In a separate tweet, Unicef thanked Pilar and Sergio for the contribution to "prevent the infection and spread of coronavirus".
Real Madrid donation
The donation comes after president of the Community of Madrid, Isabel Diaz Ayuso, announced that Real Madrid would donate healthcare material and equipment to tackle coronavirus in the Spanish capital, which has been the epi-centre of the crisis in Spain.
Spain has now surpassed China in the number of deaths due to COVID-19. In the latest figures published by Spain's Ministry of Health, 738 people died in the latest 24-hour period, while there was a daily increase of 7,937 confirmed cases. This means Spain now has 47,610 confirmed cases and 3,434 deaths. China, in comparison, has registered 81,218 cases and 3,281 deaths.
Spain has now surpassed China in number of deaths from COVID-19 as the nations still awaits for the impact of lockdown measure to take hold...https://t.co/l4AUnpzqTB

— AS English (@English_AS) March 25, 2020
Messi also makes donation to fight COVID-19
The donation from the Real Madrid captain follows that by Barcelona skipper Lionel Messi, who has reportedly pledged €1 million between a hospital in Barcelona and another in Argentine in the fight against Covid-19.
It is expected that more Real Madrid and Barcelona players will follow suit amid Spain's growing struggle to halt the spread of coronavirus.