Liverpool to begin 'group training' next week
Jürgen Klopp and his team will turn to video-call training sessions to help keep fitness levels and team morale up during unprecedented mid-season break due to coronavirus.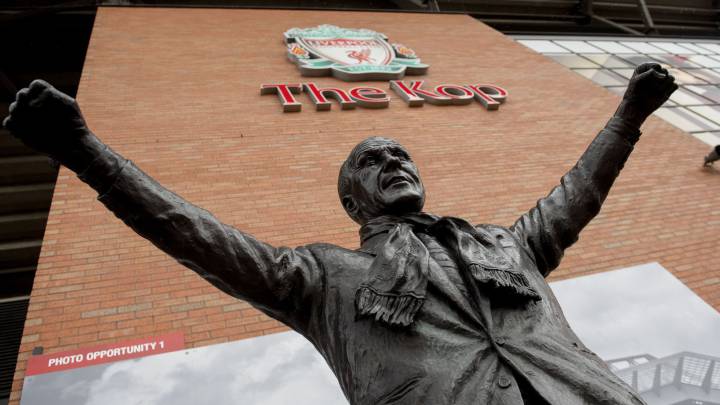 With British society now in a state of lockdown following Prime Minister Boris Johnson's announcement on Monday evening, Premier League clubs are looking for ways to maintain their players' fitness levels in isolation.
Liverpool had issued individual training programmes as soon as the club decided to close their Melwood training facility two weeks ago. Many of the players have home gyms and outdoor spaces that they can use and this was hoped to be enough for the initial two-week suspension of play.
However the league has now confirmed that there will be no further matches until 30 April at the earliest, and clubs are looking at alternative ways to keep players match fit. West Ham United have offered to deliver fitness equipment from the club's training ground to anyone who need it and until now players have largely been left to their own devices.
Stay at home drills
Across Liverpool's squad, social media posts detailing their current 'work-from-home' fitness regimes show differing approaches.
Goalkeeper Adrián kept his work-out family-focused, enlisting his children to add a bit of extra weight to his exercises. The Spanish stopper was filmed doing squats, lunges and press ups with his two kids on his back.
Georginio Wijnaldum took a slightly more relaxed approach in his Instagram story, where he could be seen playing table tennis and laughing. Hand-eye coordination is undoubtedly important and the midfielder has been in excellent form all season, but Jürgen Klopp will be hoping that he works up a sweat at some point to keep himself in shape.
Young forward Harvey Elliott was seen going out for a run in one of Liverpool's parks, taking advantage of the single daily outdoor exercise currently permitted.
Staying firmly in the comfort of his own home was Alisson Becker, who did his workout in his garden in the evening sun. The Brazilian goalkeeper was put through his paces with a gruelling circuit of battle rope and medicine ball work outs, led by his compatriot and personal trainer João Pedro.
However with players now restricted to their homes for the foreseeable future, Liverpool will be carrying out group training sessions via video link in a bid to maintain fitness levels before the resumption of the league.
The sessions will allow the Liverpool coaching team to put the players through their paces remotely and will hopefully keep spirits up in the Reds camp, a key factor in their great form this season.
These new measures were reported upon in the Daily Star, who also revealed that Brighton and Hove Albion were using a similar system. Brighton forward Neal Maupay admitted that it has been good for team morale:
"[The video sessions are] good because we are all on the phone together, we can see each other doing exercises, we can talk and do some jokes as well and see how the boys are.
"It is good to talk and make sure everybody is okay."
You can follow all the latest coronavirus news with our live blog.