Fans Without Football: "We stuck the Madrid final DVD on to keep us ticking over"
With Anfield closed and all games postponed, we chat to lifelong Liverpool fan Ant Garcia about supporting the Reds, 30 years of anticipation and his hopes for the future.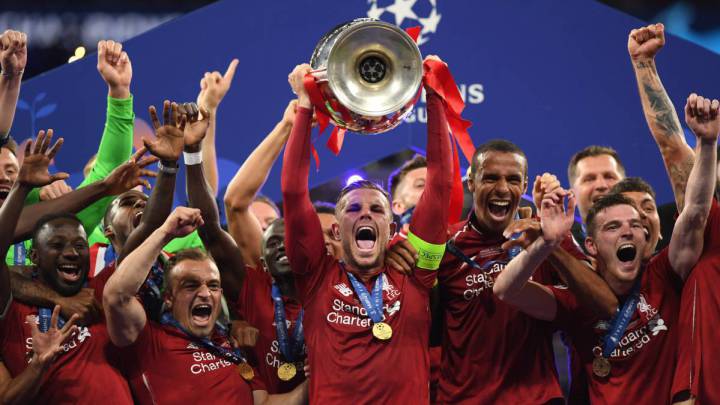 "As you know in Liverpool you're either Red or Blue. My grandad and dad were both big match-going Reds so it was passed onto me that I'd be a Liverpudlian."
First experience of Anfield in the 90s
There's millions of football fans across the world who have similar experiences, family loyalties dictating who they cheer on a Saturday afternoon. For many Liverpool supporters that first trip to Anfield is a rite of passage and it was no different for Ant. "The first game I ever went to was in the last season we were champions… A home game to QPR and we lost 3-1, but I remember it like it was yesterday. I was 4 or 5, but the pitch and just seeing players close up was fantastic. I went with my dad and uncle who both played massive part in my childhood watching Liverpool and I still have the match ticket and programme at home now."
A lot has changed since that first game in 1991 but Liverpool's tally of 18 English league titles has not. Last year's second-place finish saw them end the season runners-up for the fifth time since their last championship but Ant sees it as part of a journey that has left them on the brink of that elusive Premier League title. "[This season] followed on from last year. The European Cup and 97 points was brilliant but we just fell short so to then carry on and hopefully be crowned champions again will be fantastic for everyone. Now with the current break we [can] step back from it and look in without all the emotion and adrenaline of being caught up in it, it's just been crazy."
The coronavirus outbreak has affected everyone in society, but working in the NHS means that Ant is more aware of the danger than most. As with most questions, he believes that the Liverpool manager has the answers: "I think Jürgen Klopp hit the nail on the head last week when he described football as the most important of the unimportant stuff. But I do miss it", he admits. "[I've got] two young boys who are really getting into the footie now so we've stuck the DVD on from Madrid final last year to keep us all ticking over.
"[I'm] just looking forward to, when it's safe and sensible to do so, getting back to the match. Few pints beforehand and then in to see the Reds lift the league title, whether that be August or November. Who knows?"
All levels of the game remain shrouded in uncertainty for now as the coronavirus lockdown continues across Europe. One thing's for sure though; there are few places looking forward to its return more than the red half Merseyside.