Carlos Vela says LAFC didn't let him leave to join Barcelona
The captain of Los Angeles Football Club admitted in an interview with GQ Mexico that the MLS team made it impossible for him to sign for Barcelona.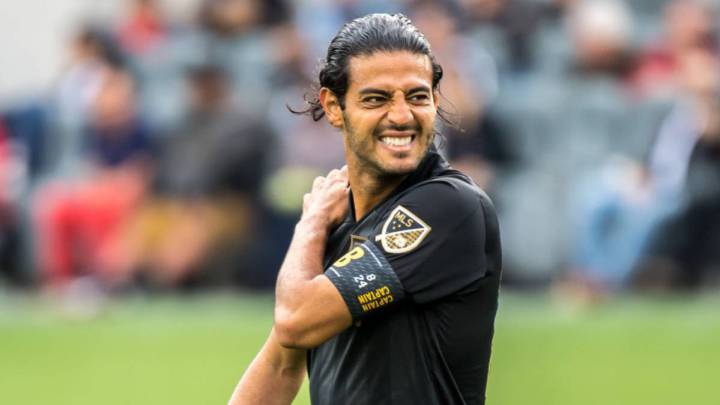 Since arriving in Major League Soccer (MLS) in 2018, Carlos Vela has become one of the most important players in the league and is the face of his team, Los Angeles Football Club (LAFC). The Mexican striker was named Most Valuable Player last season and this caught the eye of Spanish giants F.C. Barcelona, who tried to sign him in January. But LAFC denied him the transfer request.
Vela was interviewed by GQ Mexico where he revealed that the interest of Barcelona was real in January. The LaLiga team offered him a four month contract to play alongside Lionel Messi and to reunite him with one of his good friends, Antoine Griezmann.
"Barcelona contacted me when I was on vacation and they offered me a four month contract and at the moment I wanted to accept the deal because it was going to be a good opportunity for my career. Then I talked to the bosses at LAFC to request my transfer but they decided not to give it to me and I understood because at the end they want what is best for the club and for me. I tried and it didn't happen and it is ok because I am happy in Los Angeles," said the Mexican international.
Carlos Vela is happy in Los Angeles
The captain of LAFC has found the tranquility and happiness in Major League Soccer he was looking for because he has admitted that joining the team in Los Angeles has been the best decision in his career as a soccer player. Vela also admitted in this interview that he feels at home in L.A. due to the amount of Mexican people that live in the city and how they embrace the culture.
"It has been the best decision to come to the MLS. For a Mexican like me it was very easy to adapt to the city. Los Angeles feels like an extension of Mexico in a way because of the Mexican culture that is embraced throughout the city and the amount of Mexican people that live here. I work hard to show how good I am. I don't know if I am the best or the worst in the league but if I am playing here I want to be the best player and if I was in another league I want to be the best player there as well," said Carlos.