Premier League
No Cristiano Ronaldo in the Ryan Giggs Man United XI
The Welshman, currently managing his own national team, was the focus of a team put together by the club's website, built around appearances alongside the winger at Old Trafford.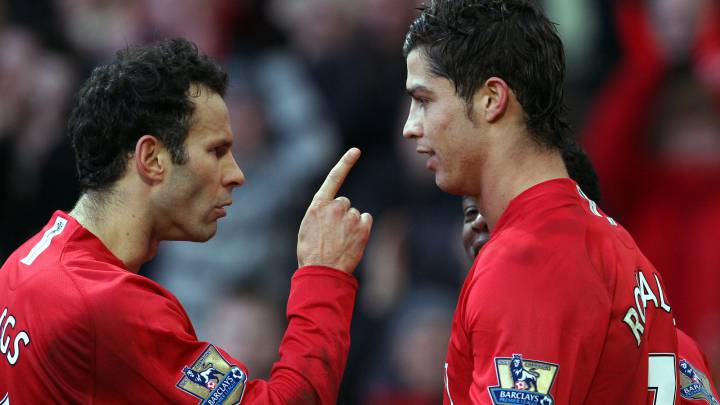 Ryan Giggs, who it the current Wales national team manager and a Manchester United legend, was the focus of a recent pick of eleven, which was based on the most number of appearances alongside him at the Old Trafford club.
A 'played-with-Giggs-most' United XI
The Welsh winger wasn't included in the team collated by the club's official website, but was able to watch on as the guys he worked with most over his 24 years with the Red Devils were added. In that time he saw many talented players come and go, one of whom has been touted as one of the greatest ever in the history of the beautiful game, Cristiano Ronaldo. Alas, due to his limited, if successful time there, there was no place for him in the side.
The eleven that appeared most with Giggs were shored up at the back with the great Dane, Peter Schmeichel in goal and in front of him was a a defence of Gary Neville, Rio Ferdinand, Mikael Silvestre and Denis Irwin. A midfield four of Roy Keane, Nicky Butt, Paul Scholes and David Beckham sat behind a front two of Wayne Rooney and Ole Gunnar Solskjaer, the current United boss.

Ronaldo and Giggs
Cristiano Ronaldo and the Welshman played together under Sir Alex Ferguson from 2003, when the Portugal man arrived from Sporting Lisbon, until 2009, when he left for Real Madrid. Together they won a Champions League title, a Club World Cup, three Premier Leagues, one FA Cup, two Carling Cups and three Community Shields. The now-Juventus winger also picked up the Ballon d'Or while in Manchester.
Ronaldo famously commented back in 2016 about his relationship with other team members: "at Manchester United we won the Champions League and I did not even speak with Scholes, Giggs or Ferdinand, beyond a 'good morning'. And yet we had a great team." He was not wrong about that side.