When does President Donald Trump plan to restart economy?
16 million Americans made unemployment claims in the past three weeks and only essential businesses are open during the coronavirus pandemic in the country.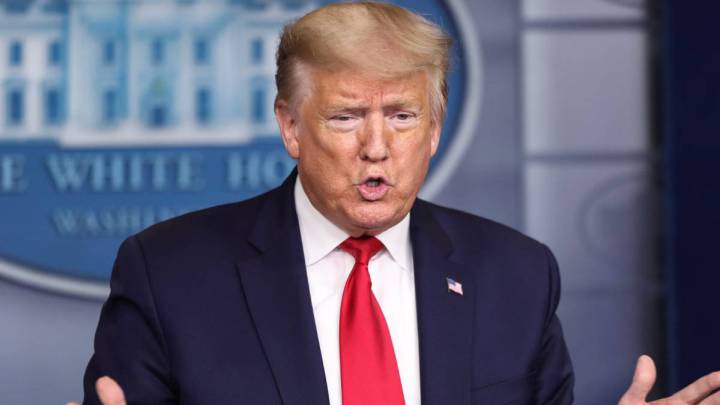 The people of the United States continue to be in quarantine during this coronavirus pandemic but President Donald Trump has predicted a big bounce as he argued that the economy would recover quickly from the massive hit it has taken since last month.
The President made this statement after 16 million Americans made unemployment claims in the past three weeks and 16.8 million have lost their jobs. Trump wanted to re-open business in this month of April but experts said that would be a bad idea because it would only advance the spread of the virus and more people would die. Now the President of the U.S. wants to 'send' people back to work on 1 May.
Dr. Anthony Fauci of the White House Coronavirus Task Force applauds Donald Trump's optimism but doesn't believe it is the right moment to activate the economy as several states across the country continue to report an increase in coronavirus deaths each day.
Public Health Officials: In order to reopen the economy, we need the capacity to test people who may have symptoms before going back to work. We do not have that capacity.

TRUMP: "We have the best testing system in the world." https://t.co/QwdoZhBfYT pic.twitter.com/NKezKzzRhW

— Pod Save America (@PodSaveAmerica) April 9, 2020
Reactivate the economy slowly
The government plans to slowly reactivate the economy so that Americans can go back to work. The plan is to open business in states that have not been affected by the coronavirus like Alaska, Wyoming, North Dakota, Montana, amongst others.
States like New York, California and Texas would remain quarantined longer because of the number of coronavirus cases reported in the past few weeks. The 'Big Apple' has reported the highest number of Covid-19 deaths in the entire nation.