Coronavirus: Ligue 1 planning 17 June return to action
The LFP has confirmed that it is aiming to get Ligue 1 back up and running on 17 June with an end to the 2019-20 season slated for 25 July.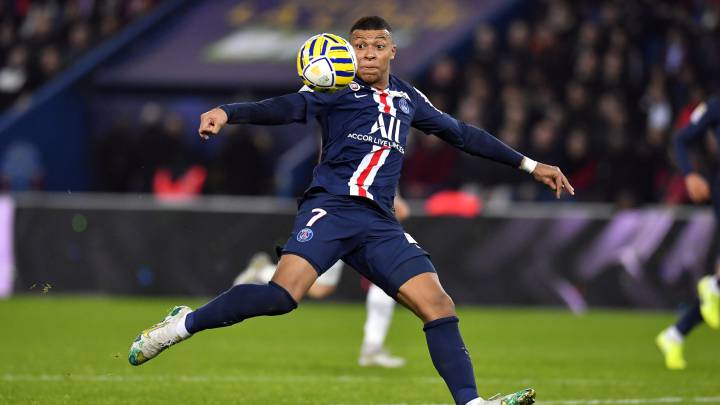 Following a meeting held last Friday, the Ligue de Football Professionnel (LFP) has announced that Ligue 1 is aiming to restart the 2019-20 season on 17 June, with a scheduled end to the campaign a month later on 25 July. In a statement released to L'Equipe on Monday, the LFP confirmed that the intention is to stage fixtures again from that date but it was not made clear if games would be played behind closed doors as has been considered in the Bundesliga.
The Coupe de France final between PSG and Saint-Étienne has been pencilled in for Saturday 27 June, with the Coupe de la Ligue final featuring Thomas Tuchel's side and Lyon to be played on 11 July.
Follow all the latest updates on the coronavirus pandemic with our daily live blog
LFP to allow clubs a one-month mini pre-season
The LFP has also mooted the idea of restarting on 3 June, but the later date is considered to be the more likely. In that case, Ligue 1 would resume on Wednesday 17 June in the 29th week of the 2019-20 campaign with Ligue 2 also planning to kick off again on the same day. If 17 June is the start date, clubs will be forced to play at a frenetic pace to finish the season with games every three days to allow time for the relegation and promotion playoffs, which have a tentative date of 2 August for completion. That would leave time for those clubs competing in Europe to complete the Champions League and Europa League competitions following a UEFA proposal to play continental ties throughout August.
The LFP has decreed that all professional sides in France should have one month to get back up to speed before any competitive fixtures are played, which makes the idea of a 3 June restart less likely as tht would mean reopening the doors of training facilities in a little over two weeks' time.