Arteta sees Jovic as Aubameyang's replacement at Arsenal
UK press reprorts continue to link Jovic with Arsenal, where they reportedly see the 21-year-old centre forward as an ideal replacement for Pierre-Emerick Aubameyang.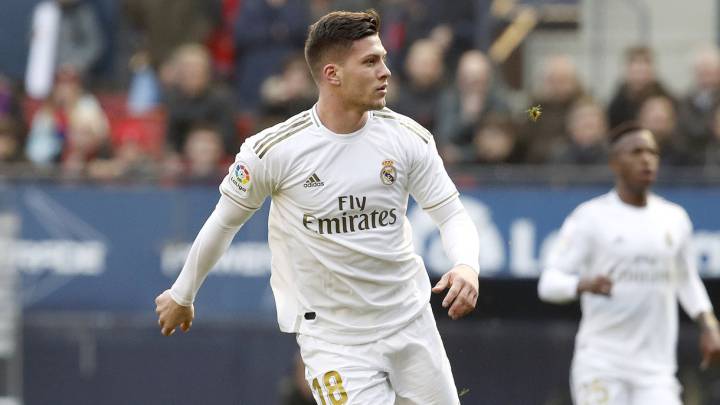 With just two goals from 24 games, striker Luka Jovic has not had the most convincing start in his first few months at Real Madrid. However that has not deterred the interest of several clubs, who are now watching to see how things unfold for the Serbian international in the Spanish capital.
As reported by Diario AS this Sunday, clubs sources have informed this newspaper that Madrid are planning to hold on to the young striker despite his shortcomings to date. Nevertheless, the British press continue to link Jovic with Arsenal, where they reportedly see the 21-year-old centre forward as an ideal replacement should Pierre-Emerick Aubameyang leave the Emirates in the summer.
The Gabon striker, whose contract expires in June, 2021, reportedly has no desire to renew his deal with the Gunners amid interest from PSG and Barcelona. Arsenal, therefore, will look to offload him this summer so as to avoid losing him on a free a year later.
18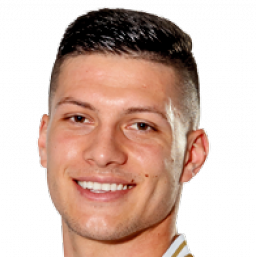 Aubameyang hungry for silverware
Thirty-year-old Aubameyang is looking to win major trophies as he approaches the twilight years of his career and feels his opportunities to do so at Arsenal, which has not qualified for the Champions League since 2017, are limited. Speaking to ESPN on Sunday, president of the Gabonese Football Federation, Pierre Alain, said that now was the time for Aubameyang to sign "with a more ambitious club".
Meanwhile, former Arsenal full back, 300-capped Bacary Sagna, has urged the club to make every effort to hold on to the Gabon international, hailing him as "the best striker in the Premier League".
"They can't afford to lose him. If they have to pay him, then just pay him because if they want someone else of his quality they cost £150million," Sagna told Goal. "So don't spend this £150m, just spend £50m and give it to him. It's the same as van Persie and I think you have to learn from that situation."
Arsenal coach Arteta wants Jovic
However, reports are that Arsenal are considering Aubameyang's exit a strong possibility and Gunners coach, Mikel Arteta, sees Jovic as one of the main candidates to replace him.
However, Madrid currently have no plans to sell Jovic, for whom they paid 60 million euros last summer. Former Arsenal captain Sol Campbell and Manchester United legend Rio Ferdinand have both said that they don't see the Serb as a Gunner, but it is Arteta who will have the final say on that and according to the UK press, the operation is definitely on the cards for the Arsenal boss.