Coronavirus Nigeria: which states and cities have extended lockdown?
President Muhammadu Buhari has warned that restrictions could be in place in some states indefinitely as Lagos, Abuja and Ogun receive longer quarantines.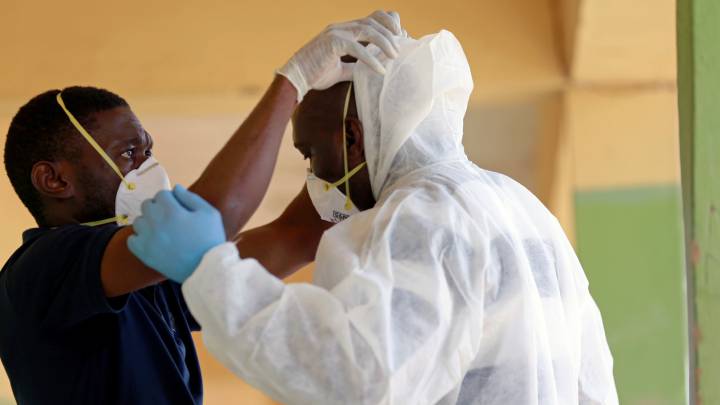 Nigeria announced a localised extension to the country's lockdown due to the coronavirus pandemic on 13 April, effective for an extra two weeks on top of the original timeframe in Lagos, Abuja and Ogun. As it stands, the lockdown will now last until midnight on 27 April but further widening of the restrictions cannot be ruled out with President Muhammadu Buhari warning that restrictions could be in place in some states indefinitely.
On April 18, it was confirmed that the president's chief of staff, Abba Kyari, had died after contracting coronavirus. "The Presidency regrets to announce the passage of the Chief of Staff to the President, Mallam Abba Kyari," presidential spokesperson Garba Shehu tweeted early on Saturday.
With over 200 million inhabitants, Nigeria is the most populous country in Africa and the continent's largest economy. The administration of President Buhari initially decreed a 14-day stay at home order in Lagos, Ogun and the Federal Capital Territory (FCT) on 30 March and in an address earlier this week he stated that 71 percent of all cases in Nigeria were centred in Lagos and the FCT, with 54 percent concentrated in the former. The first case in the country was recorded on 27 February when an Italian man tested positive for Covid-19. It wasn't until 9 March that Nigeria's second case was confirmed. On 18 April at 17:00 CEST, the Nigeria Centre for Disease Control reported a total of 493 confirmed cases across 20 different states and the FCT.
Follow all the latest news related to the coronavirus crisis with our daily feed.
Some states ease restrictions for religious gatherings
Nigeria quickly identified the source of the majority of its reported cases as being recently returned travellers or people who had come into contact with them and closed all airports and land entry points while limiting activities at the country's ports.
However, as testing and case identification revealed that person-to-person cases were increasing, other states have acted. On 14 April, Delta state announced a 14-day extension to the lockdown in the region and introduced a dawn-to-dusk curfew. Kano state followed suit two days later on 16 April with a week-long lockdown prohibiting all mass gatherings, religious, commercial or social, during the quarantine period.
However, Ebonyi and Kogi have both eased their lockdown protocols to allow religious gatherings to go ahead, provided worshippers wear face masks and hand sanitizer is made available.