REAL MADRID
Real Madrid: Mbappé situation at PSG remains tense
The reports coming from PSG that Mbappé could be forced to sit for a year are not going down well with the French attacker as Operation Mbappé continues.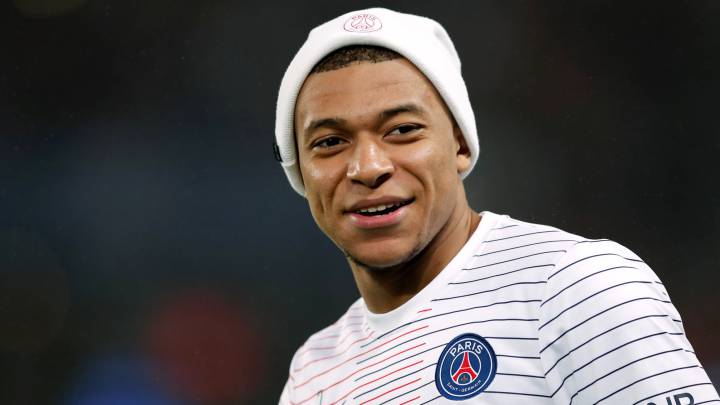 Kylian Mbappé's family are not too happy with the news filtering out of PSG about him not playing for a year if he doesn't renew his contract, AS reported recently. That will only serve to speed up his exit. The Ligue 1 side can feel the most valued player in the world slipping away and without many options to keep him. AS also reported PSG's plan to increase pressure on Mbappé and the situation if he doesn't renew. That news reached Mbappê and it didn't sit well.
The relationship between Mbappé and PSG is a fragile thing at the moment. The player's desire is to play at Real Madrid and that remains the case. In 2017, he was on the brink of fulfilling that dream. Real Madrid pulled out of the deal for two reasons; they already had their attacking trident of Cristiano, Bale and Benzema in place for one. Mbappé wanted €12 million a year and that would have broken the wage structure at the club.

The 21-year-old is sure that his place is at the Bernabéu. His frustration lies in PSG's inability to get a run in the Champions League with early elimination becoming an annual thing at the club. Another reminder of his current situation was his lack of consideration for the Ballon d'Or despite winning the World Cup with France in 2018. It's not just the individual accolades he is chasing, however, evidenced by the posters that adorned his bedroom walls of Cristiano Ronaldo and Real Madrid.
Madrid interest in Mbappé is nothing new
Since 2017, Mbappé has made two attempts to move to Real Madrid. The first one came when Unai Emery admitted as much. "Mbappé wanted to go to Madrid," Emery said after his stint in Paris. "I spoke with his father to get him to stay at PSG. He was going in with his eyes closed, he wanted to go to Madrid but we managed to convince him to stay."
Last summer, Mbappé made another attempt to leave. "I think it's the moment to take more responsibility. If that's in Paris, I would be happy. But it might also be somewhere else in a new project," he said. PSG felt obliged to release a statement after that particular comment to say he was staying.
Madrid remain faithful to their strategy to sign him in 2021. At that point, he will have one year left ofn his contract and PSG could be forced into a decision. That is why it remains important that Mbappé does not renew. Al Khelaifi has given the order that renewing the French striker is their top priority but Mbappé does not want to sit down and talk. PSG would like to insert a release clause in his contract like Barcelona did with Neymar (€222 million) but the market has been turned upside down and nobody can be sure what happens when the transfer market opens again.