Coronavirus Africa news summary: cases and deaths - 28 April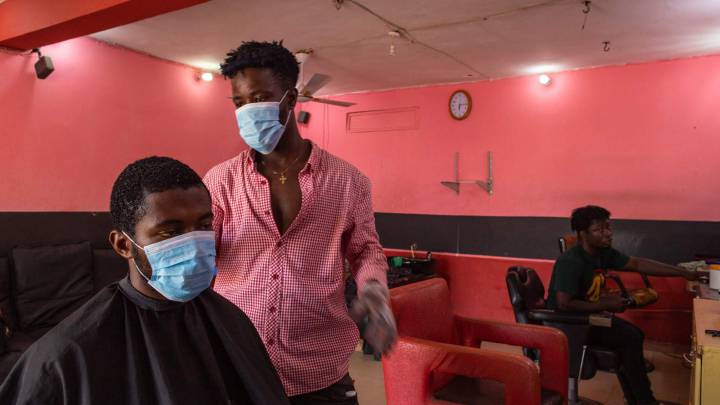 Coronavirus live Africa: latest Covid-19 news on 28 April
This live feed is now closed, for the latest Covid-19 latest and breaking news for Africa please follow the 29 April live blog.
Malawi launches $40 monthly cash transfers to combat coronavirus impact
Malawi will launch an emergency cash transfer programme targeting about 1 million people and small businesses affected by the coronavirus pandemic, President Arthur Peter Mutharika said on Tuesday.
Eligible households will receive a 35,000 Malawi kwacha ($40) monthly payment, matching the country's minimum wage, through mobile cash transfer starting in May, Mutharika said.
"This will strengthen livelihoods," Mutharika said in a nightly national address on state television, without specifying how long the programme would last.
The low-income country, which so far seen has 36 positive cases of COVID-19 and three deaths, has suffered from economic stagnation in recent years, leading to increasing unrest over falling living standards.
The World Bank said last week it had approved a $37 million funding package to help Malawi respond to the coronavirus.
But the opposition and human rights bodies had already criticized Mutharika's handling of the outbreak, accusing him of putting partisan interests first.
Malawi's high court temporarily halted the government's 21-day coronavirus lockdown pending a judicial review last week.
More consultation was needed to prevent harm to the poorest and most vulnerable of society, the court said.
Africa's economic return
Today's trillion-dollar question is: What will the post-Covid-19 world look like? Will the world indeed deglobalise, will supply chains shorten and what will all of this mean for Africa's many already-fragile economies?
The Daily Maverick looks into it here.
Booze smuggling on the rise
Namibian police reported on Tuesday a jump in people smuggling beers and whisky from neighbouring Angola and Zambia, using illegal border crossings to beat a ban on alcohol sales that is part of the country's plan to slow the spread of coronavirus.
The south western African nation has, like a number of other countries, matched restrictions on movement with curbs on booze as a means of enforcing social distancing - a strategy challenged by some experts and unpopular with many citizens.
Namibia has so far seen 16 confirmed cases of coronavirus, with no deaths. Under lockdown laws, only the sale of liquor with an alcohol content of 3% or less is permitted.

Corona-ffiti
The pandemic has seen a series of Covid-19 inspired graffiti and street art from East London to New York's East Village.

South Africa's business changes
As Africa's most advanced economy groans under the weight of the pandemic, previously busy delivery firms have found a lifeline in dispatching essential goods.
With restaurants and retail businesses shut, it's a strategy firms like Naspers-controlled MrD Food, Uber Eats, Netflorist, ride-hailing app Bolt, and drinks seller BOTTLES hope will ensure their survival. It could also leave them well positioned to profit from a rapid shift to online shopping which, though accelerating even before the pandemic, had lagged behind most developed economies. 'It was a no-brainer for us,' said BOTTLES co-founder and co-chief executive Vincent Viviers.
While alcohol sales are banned under South Africa's lockdown restrictions, the online bottle shop said it has seen delivery volumes treble since it switched to offering basic goods.
Unwanted high for Egypt
Egypt registered 260 new infections of the novel coronavirus and 22 death, the health ministry said on Tuesday, the highest daily rise for both figures.
In total 5,042 people have been infected and 359 died since the start of the outbreak, the ministry said in a statement. A total of 1,304 have recovered.
Egypt, a country of 100 million, has closed its airports to contain the pandemic and imposed a night curfew but pushed back the starting time to 9 p.m., two hours later than initially in place.
What's mine is yours in SA
South African mining companies are setting up shared quarantine facilities for miners testing positive for Covid-19 and are discussing other ways to cooperate, as the vital national industry gradually restarts operations halted since late March, report Reuters.
President Cyril Ramaphosa agreed last week to partially ease a national lockdown that temporarily shut all mines, except for some production of coal, the main fuel used for power generation in Africa's most industrialised nation. All mines can resume activities from 1 May under regulations to ease the lockdown, gradually resuming work in an industry that accounts for 8% of South Africa's economic output and employs about 500,000 people.

Close encounters - Pentagon releases 'UFO' images
Not entirely coronavirus-related although you never know... The Pentagon has released three short videos showing "unidentified aerial phenomena" recorded by infrared cameras. On two of the videos the voices of service members can be heard reacting at how quickly the objects are moving with one suggesting that it could be a drone.
Pentagon spokesperson Sue Gough explained that the videos were being released to the public in order to clear up any misconceptions by the on whether or not the footage that has been circulating was real or not".
Zambia issues daily Covid-19 figures
Six new coronavirus cases in the past 24 hours have been confirmed by the Zambian health authorities.
DR Congo locks down mining city and Zambia border town
Democratic Republic of Congo imposed a 24-hour lockdown on the mining hub of Lubumbashi on Tuesday and was set to shut down Kasumbalesa, a border town on an copper export route, as authorities traced the contacts of a COVID-19 patient.
Jacques Kyabula Katwe, governor of the mineral-rich Haut-Katanga province, announced the area's first COVID-19 case on Saturday - a 58-year-old Congolese person who had entered through Kasumbalesa.
Kasumbalesa is the main exit point for exports of copper and cobalt from Congo. Kyabula Katwe told Reuters the successive lockdowns would not impact mineral exports.
"We will keep the export of minerals open in order to avoid problems," Kyabula Katwe said in a phone interview.
Drones to air-drop medicine in inaccessible areas
A US startup company think it has the answer to getting medivcal supplies to places that are difficult to get to by road. San Francisco-based comoany Zipline has used drones to deliver blood and medical products to hospitals and health centers in Rwanda since 2016 and last year, it expanded to Ghana.
Zipline has two distribution centers in Rwanda and four in Ghana, built to speed up the transport of medical supplies in areas with poor roads and a lack of refrigerated vehicles. The company is working in conjunction with the governments of Rwanda and Ghana to support their coronavirus response efforts, CNN reports.
Two children among four new Covid-19 cases
Ekiti's Health Commissioner Dr Mojisola Yaya-Kolade confirmed today that two of the four patients who have been admitted to hospital suffering Covid-19 infection are children. The children, aged 10 and nine, are believed to have contracted the virus through a doctor who recently passed away from coronavirus-related illness. Both children are in isolation and are reported to be be stable and doing well.
Nigeria extend lockdown restrictions by one week for Abuja, Lago and Accra
On Monday, Nigerian President Muhammadu Buhari extended the lockdown in the country's major cities Lagos, Ogun and capital city Abuja by one week.
"The lockdown in the FCT, Lagos and Ogun States shall subsist remain in place until these new ones come into effect on Saturday, 2May 2020 at 9 am," Buhari said in his national broadcast.
The president went on to add that after the expiration of the lockdowm, there will be a national "curfew from 8 pm to 6 am."
Difference between social distancing, quarantine and isolation
New words and terms have entered our lexicon during the coronavirus pandemic but what do they mean and how should we act within the given guidelines?
Full story: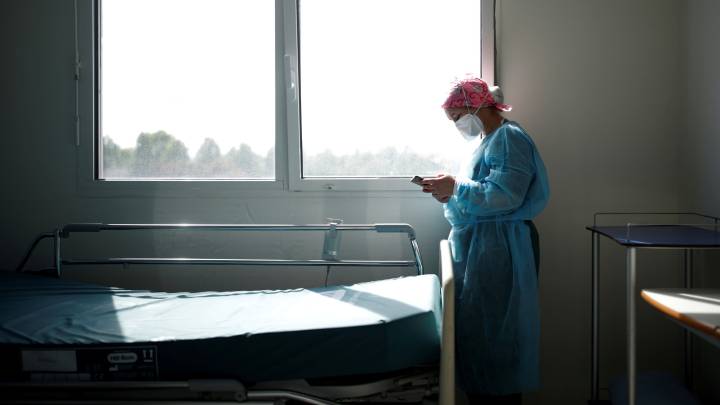 Coronavirus live blog - welcome
Welcome to our live updates and breaking news live feed from Africa. It's Tuesday 28 April and we will bring you news, comment, opinion and statistics throughout the day as things continue to develop during the coronavirus epidemic.
.