Qatar's solid bid for 2030 Asian Games
Qatar's bid to stage the 2030 Asian Games will be boosted by its capabilities of hosting major events like the 2022 Fifa World Cup.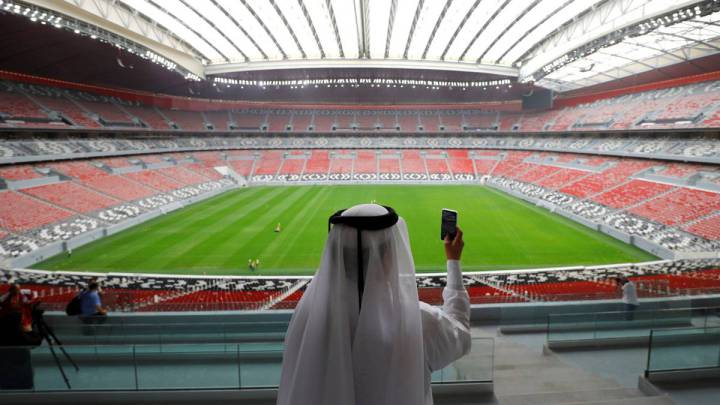 Qatar's decision to present its candidacy to host the 2030 Asian Games was not made recently on a whim, but rather is something it has been preparing for quite a while.
Boasting world-class stadiums, facilities and infrastructure that the country will have in place for the World Cup in 2022, Qatar is well positioned to host the Asian Games in ten years' time.
Eight stadiums have already been built for the World Cup -- Al-Khalifa International, Al-Janoub, Al-Bayyt, AL-Rayyan, City of Education, Al-Thummama, Lusail, and Abu Abboud -- while other sporting centres, such as Al-Duhail and Al-Sadd, which hosted the 2015 Handball World Cup, are also ideal facilities for Asian Game events.
Also working in Qatar's favour is the fact that its hosting of the 15th edition of the Asian Games in 2006 was deemed a great success, mainly by the participants who praised the event. A sports city was built to house the 10,000 athletes, which over time has been converted into an accommodation complex for medical staff.
There is ample evidence that Qatar's bid to host the 2030 Asian Games will be in prime position and its organising of the 2022 World Cup will give it a major advantage over other candidate countries. The Asian Olympic council will no doubt look favourably upon Qatar's capacities to hold major sporting events, the world-class infrastructure in place, the state's willingness to finance such events, as well as the governmental support for international events held in Doha.
It is worth mentioning that in the intervening eight years between the World Cup in 2022 and the 2030 Asian Games, Qatar intends to host many other sporting events to ensure continued use of its world-class stadiums and facilities.