REAL MADRID
Kroos walking a tightrope at Real Madrid
Toni Kroos has been in the eye of the storm recently with some comments made and a chat with Guardiola after the Manchester City game.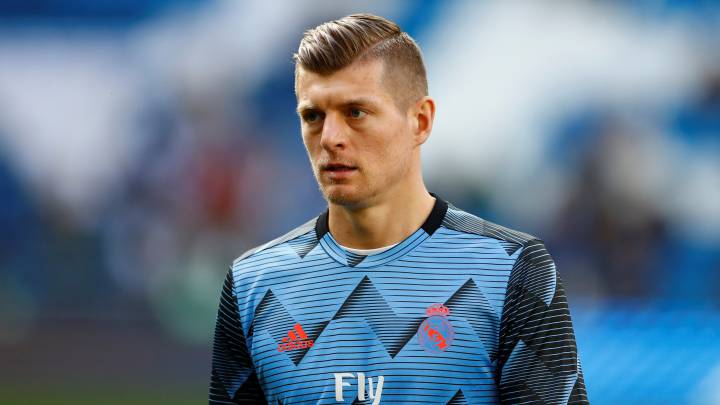 At Real Madrid, the line between being adored and being booed is very fine. The footballers know this well too with Velázquez, Zidane and Guti being jeered in the passed along with Benzema and Bale among the present squad to feel both. Kroos is another player who straddles the line. After his most recent contract renewal (signed until 2023), the German was on the brink of feeling Real Madrid fans' ire before the coronavirus brought the season to a halt.
After the painful defeat to Manchester City in the Champions League first leg at the Bernabéu, Kroos was seen whispering to Guardiola in the bowels of the stadium. "When I saw he wasn't in the starting XI, I couldn't believe it," said the City manager about the German's exclusion from the team that night.
Guardiola was the manager of Bayern when Kroos left for Madrid for €25 million despite his pleas for the midfielder to stay. The chat they were having and the respect that exists between the two could have an influence on his future.
Kroos himself was surprised with his lack of inclusion in the XI that night. He is the most influential player in the team with 2,439 passes. That is more than Casemiro (2,224) despite the fact that Kroos has played 400 minutes less. It could come down to his lack of defending at times. The German was singled out after Madrid's poor end to last season for his tendency to switch off.
Since then, Kroos has been walking the tightrope. The 30-year-old spoke out against the salary reductions put in place by the club, referring to them as 'donations' to the club but he has since said it was a problem with the translation of the interview. After that recent renewal, Kroos said: "I'm the first who hasn't played to his level. I have no problems saying it. I am very keen to be more consistent, like I was before, in the four years before. I played poorly, but I am sure that I will have three or four more years at the top."
The shadows of Pogba and Camavinga (and Valverde) are looming. Zidane prefers more physical, which these players mentioned bring. Kroos is at a vital point in his career and even more so if and when the season restarts.