REAL MADRID
Real Madrid allowed to sign Camavinga despite being 17
FIFA do not allow transfer involving teenagers below 18 years of age but Camavinga, 17, could be able to move to Madrid because of his French nationality.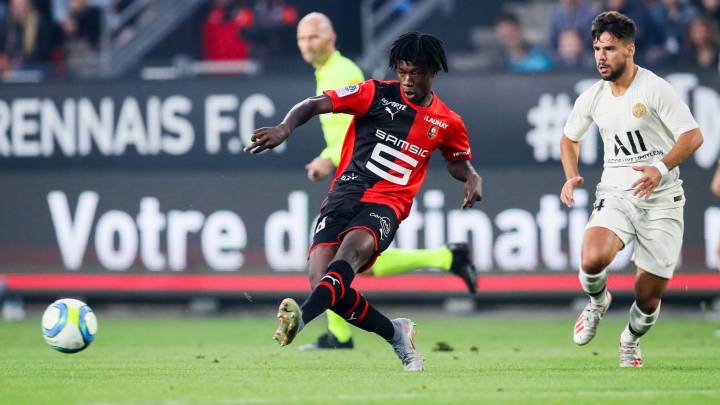 FIFA's regulations over the signing of players could help Real Madrid to sign Eduardo Camavinga before he turns 18 years of age. The Rennes midfielder's birthday is in November which makes him off-limits for a transfer. Players like Vinicius, Reinier and Rodrygo could not complete their transfers until they turned 18 either. It says in the regulations that players under 18 can not be transferred but it does offer caveats and one in particular that could favour Madrid.
1.International transfers of players are only permitted if the player is over the age of 18.
2.

The following three exceptions to this rule apply:
a)

The player's parents move to the country in which the new club is located

for reasons not linked to football.

b) The transfer takes place within the territory of the European Union (EU) or

European Economic Area (EEA) and the player is aged between

16

and 18.

In this case, the new club must fulfil the following minimum obligations:

i.

It shall provide the player with an adequate football education and/or

training in line with the highest national standards.

ii.

It shall guarantee the player an academic and/or school and/or

vocational education and/or training, in addition to his football

education and/or training, which will allow the player to pursue

a career other than football should he cease playing professional

football.




iii.

It shall make all necessary arrangements to ensure that the player is

looked after in the best possible way (optimum living standards with a

host family or in club accommodation, appointment of a mentor at the

club, etc.).




iv.

It shall, on registration of such a player, provide the relevant association

with proof that it is complying with the aforementioned obligations.
Camavinga recently got French nationality. He is originally Angolan but moved to the France when he was six with his parents. Now, he can be called up by France (he has already played with the under-21s), and he will not take up a place on the list of players from outside of Europe. Right now on that list is :Vinicius, Reinier, Rodrygo, Militao, Kubo…