US has developed a coronavirus test that gives results in 24 hours
Scientists working for the US military have designed a new coronavirus test that could potentially identify carriers before they become infectious and spread the disease.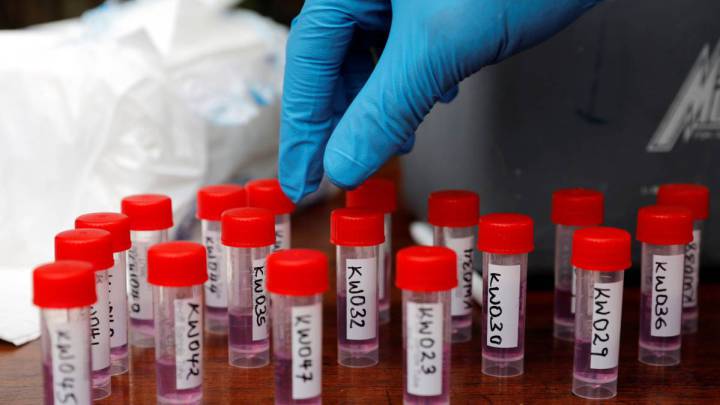 As of the morning of Sunday 3 May the United States has over 1 million confirmed coronavirus cases, 152,000 have recovered and 64,283 have died during the pandemic. New York remains the epicenter of the outbreak in the U.S., while President Donald Trump is urging all states to reopen the economy and the public schools.
Experts are advising that the country needs to drastically increase its amount of daily Covid-19 testings and on Friday, The Guardian revealed that scientists working for the U.S. military have designed a new test that could potentially identify carriers before they become infectious and spread the disease.
Project coordinators hope the blood-based test will be able to detect the virus's presence as early as 24 hours after infection, before people show symptoms and several days before a carrier is considered capable of spreading it to other people. That is also around four days before current tests can detect the virus.
Tests emerges from a different US project
The test has emerged from a project set up by the US military's Defense Advanced Research Projects Agency (Darpa) aimed at rapid diagnosis of germ or chemical warfare poisoning. It was hurriedly repurposed when the pandemic broke out and the new test is expected to be put forward for emergency use approval (EUA) by the US Food and Drug Administration (FDA) within a week.
"The concept fills a diagnostic gap worldwide," the head of Darpa's biological technologies office, Dr Brad Ringeisen, told the Guardian, since it should also fill in testing gaps at later stages of the infection. If given FDA approval, he said, it had the potential to be "absolutely a gamechanger".
As the country prepares to slowly reopen the economy and end the quarantine period later this month, Darpa cautioned that it must wait until after FDA approval is given and the test can be put into practise for evidence of exactly how early it can pick up the virus.
He said the testing approach, which looks at the body's response as it fights Covid-19, should produce earlier results than current nose-swab tests that hunt for the virus itself. "Because the immune response to infection develops immediately after infection, a Covid signature is expected to provide more sensitive Covid infection diagnosis earlier," he told the Guardian.
If EUA is granted, the test should start being rolled out in the US in the second half of May. Approval is not guaranteed, but Darpa scientists are enthusiastic about the potential impact as governments loosen lockdowns amid worries about controlling potential second-wave outbreaks.