Reopening states could cause 233,000 more deaths says study
Roughly 15 states are now moving to reopen with New York delayed because the Empire State building is not ready in the epicentre of the virus.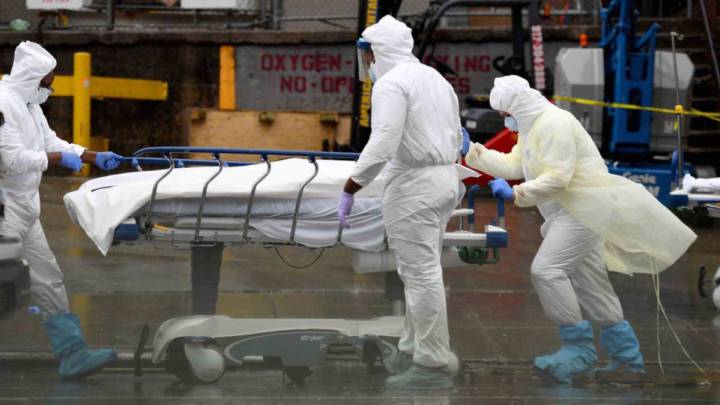 President Donald Trump has been pushing for several states to reopen the economy and send kids back to school before the academic year ends with various governors working on a plan to end the quarantine period.
The United States is currently the country with the most confirmed coronavirus cases but Trump wants to reopen the economy as soon as this month and this has caused different points of view among health experts.
New data from the University of Pennsylvania suggests that relaxing lockdowns across U.S. cities and states could have serious consequences for the country's battle to contain the coronavirus, which has infected over a million people while killing more than 66,000 people.
According to the Penn Wharton Budget Model (PWBM), reopening states will result in an additional 233,000 deaths from the virus, even if states don't reopen at all and with social distancing rules in place. This means that if the states were to reopen, 350,000 people in total would die from coronavirus by the end of June, the study found.
The U.S. economy is reeling as statewide lockdowns have thrown 30 million Americans out of their jobs, and stoked a furious debate about how long the restrictions can remain in place. Some states, like Georgia, are choosing to partially reopen, allowing businesses like restaurants, hair salons, massage parlors, and more to open again.
However, partially reopening would also cause the death toll to rise, the university's data found. An additional 45,000 lives would be lost, according to Wharton's Budget Model, bringing the U.S.'s death toll from Covid-19 to 222,000.