FOOTBALL
LaLiga predicts 30 positives as coronavirus testing begins
LaLiga and Segunda teams will undergo tests starting on Wednesday with another three to come in the next 30 days. The results will be known on Friday.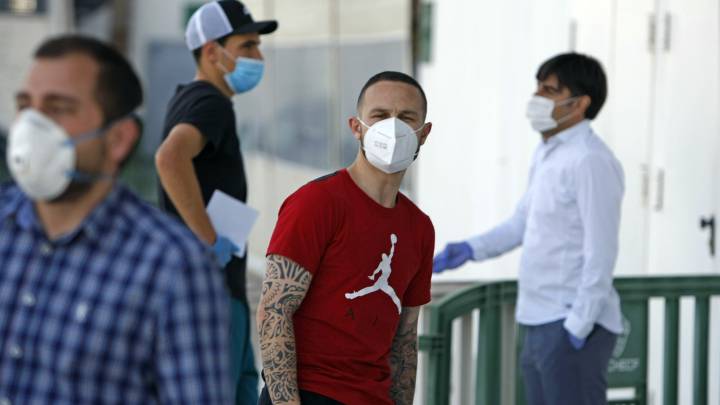 LaLiga estimate 30 positive coronavirus tests from asymptomatic players as Covid-19 testing gets underway. Players from 42 Primera and Segunda clubs will undergo almost 2,000 tests starting on Wednesday and they predict 2 for every 100 tests they do. The Bundesliga carried out tests recently and there were 10 positives in 1,724 tests and LaLiga are predicting slightly higher than those figures given the spread of the pandemic in Spain.
The results will arrive on Friday when the laboratories inform clubs. Those results will be anonymous and personal with just the patients being told. It will then be up to the players to tell the clubs personally about their result and after that, LaLiga will do a total count of positives among the top two divisions.
The tests are obligatory for the 1,008 players (24 on average per squad) and the 126 managers along with 420 staff members (10 people who work in close proximity to the team).
The protocol outlined by the national sports council and okayed by the ministry of health have been established. Those who do test positive will be immediately separated from the group and quarantined. The 2,000 tests will be repeated next week once again and all of the member of the squad and they will be tested again before competition restarts. In total, every player will pass through quarantine four times in the next 30 days.
The tests include blood analysis and swab tests taken from the mouth and inner ear. The tests will detect any inflammation caused by coronavirus and the swab tests will detect if the person has immunity or is contagious.