The Asian Federation
Akram Afifi - a graduate of Aspire and an example of success
The Asian football federation proclaimed six outstanding players as influential examples and among them was Akram Afi, the Qatar and Al-Saad striker.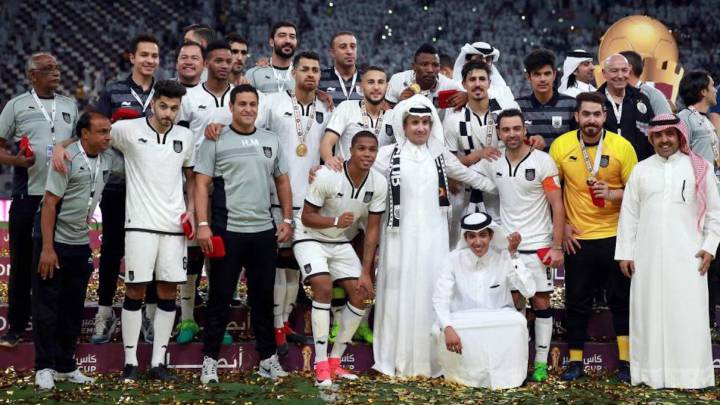 The Asian football federation proclaimed six outstanding players as influential examples in the field of the Asian game, as well as examples for young players to follow. Among them was Akram Afi, striker of the Qatar national team and of Al-Sadd FC.
He graduated from the Aspire Academy of Sports Excellence, and is already a triumphant example of success and one of the best players in Asian football. In addition to Akram Afifi the others were: the South Korean professional, Son Hyung Min, player of Tottenham Hotspur; Iranian Serdar Azmon at Zenit Saint Petersburg of Russia, Syrian Omar Khreibin of Saudi Helal on loan with Pirámides in Egypt; Chinese national team player Wu Lee and Australian Samantha Kerr, at Chelsea.
The federation highlighted the characteristics of each of the six players in turn, and asked six questions about the personality of the player who they would most like to follow as an example. Through their answers the participants will be put in touch with their idol. Akram Afifi was mentioned in the article as one of the best strikers in Asia due to his speed, superior skills and his ability to score goals and provide assists, qualities that make him a tough opponent for defenders.
Akram Afifi was named best player in Asia last year, participating in the Qatar national team's first victory as they were crowned champion of the Asian cup that was held in the Emirates at the beginning of last year. Akram has achieved many successes with Al-Sadd FC and the Qatar national team, as well as being one of the players expected to stand out in the Qatar World Cup.
The Qatari striker has the aptitude to score and assist, and shares top spot with Algerian player Bagdad Bounjah on the scoring charts with 12 goals. Akram was runner-up to Bounjah last season, scoring 26 goals against the 39 goals of the Algerian. Afifi played at Spanish clubs Villarreal and Sporting Gijón, as well as in Belgium with Aubin Club.