US stimulus check: what to do if I receive IRS money by mistake
Some payments have been too high, others too low and some recipients have complained that they have not received the $500 allowance for each eligible child.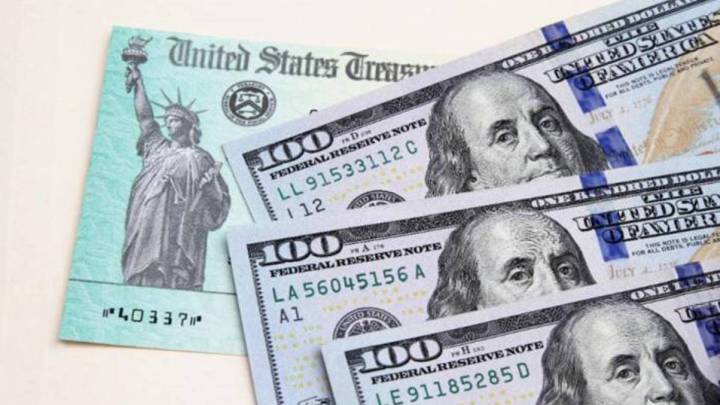 Most tax-paying Americans have now received their stimulus checks but some have complained that the amount is wrong – either too high or too low. Another particularly common complaint is that no Plus Payment has been received for eligible, dependent children, from parents who have found out that their own checks seem to be 500 dollars short.
Do I have to return IRS money if incorrect?
The short answer to this question is 'maybe, but probably not'.
If you discover that your stimulus payment was too high – or higher than you the amount you were expecting, the Internal Revenue Service (IRS) will generally not expect you to return the sum which has been overpaid. There are, however, some exceptions to this.
A number of payments were made to foreign workers living overseas, some people in prison and to those who had recently deceased relatives. The IRS has confirmed that in those cases - which are clearly errors - they would like the money sent back, although consequences for not doing so have not been advised.
It is worth noting that the IRS has said that if you receive an amount that you are only partially entitled to then you should keep that part and return the rest, 'immediately'. For example, as a spouse to someone in prison you would be entitled to half the full amount.
How to return the incorrect stimulus check
As advised by the IRS you should return the payment as described below.
If the payment was a paper check:
Write "Void" in the endorsement section on the back of the check.
Mail the voided Treasury check immediately to the appropriate IRS location listed below.
Don't staple, bend, or paper clip the check.
Include a note stating the reason for returning the check.
If the payment was a paper check and you have cashed it, or if the payment was a direct deposit:
Submit a personal check, money order, etc., immediately to the appropriate IRS location listed below.
Write on the check/money order made payable to "U.S. Treasury" and write 2020EIP, and the taxpayer identification number (social security number, or individual taxpayer identification number) of the recipient of the check.
Include a brief explanation of the reason for returning the EIP.
Mailing addresses for your location can be found here.
What if the payment was lower than expected?
If the amount you received was much less than you had anticipated, there is not much you can do about it. If a mistake has been made with your application, you may have to wait until next year to get it resolved.
If you think your stimulus check payment is wrong and is too low, you will have to wait until next year's tax season – 1 January-15 April 2021 to put forward your claim when you file your tax return for 2020. Then wait to see if you will be reimbursed.
Calculate how much you will receive in your Economic Impact Payment here:
The IRS explains what individuals who have queries about the amount they have received need to do next.
"If you did not receive the full amount to which you believe you are entitled, you will be able to claim the additional amount when you file your 2020 tax return. This is particularly important for individuals who may be entitled to the additional $500 per qualifying child dependent payments. For VA and SSI recipients who don't have a filing requirement and have a child, they need to use the Non-Filers tool on IRS.gov by May 5 in order to have the $500 added automatically to their $1,200 Economic Impact payment".
---
See also:
Plans for second round of US stimulus checks - read
How to find out from the IRS about your stimulus check - read
How to track status with Get My Payment IRS portal - read