Real Madrid: Manchester United's Pogba at a crossroads
Paul Pogba must decide between signing a new Man Utd contract or holding out for move - and knows Real Madrid may well prioritise a younger, cheaper target.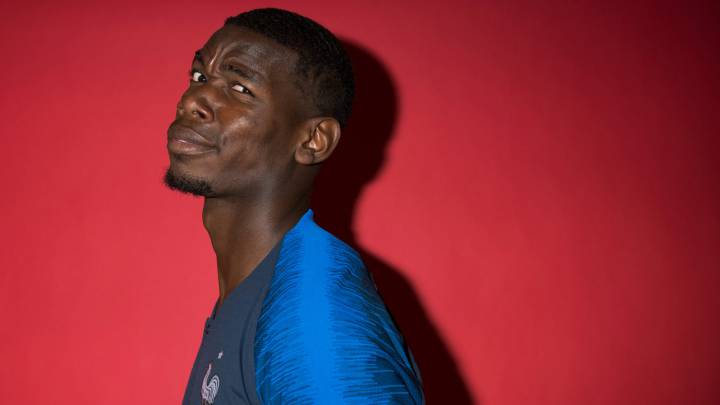 These are tricky times for a star looking for a move. Just ask Manchester United's Paul Pogba, whose next step appears somewhat uncertain.
A number of potential next steps for Pogba
Should he wait for the approach he's hoping for from Real Madrid? Negotiate a return to Juventus? Hold talks with Inter Milan, who may well have money to spend from the sales of Lautaro Martínez and Mauro Icardi? Or reluctantly take up United's offer of a new contract, which would at least ensure his future in these unstable financial times?
Pogba's sizeable annual salary of 17 million euros after tax is the chief obstacle to a move to Madrid. He currently pockets more than Los Blancos' highest earners, Sergio Ramos and Gareth Bale, and Bernabéu president Florentino Pérez feels the cost of the Frenchman's wages and transfer fee would be too high a price to pay.
Pérez's relationship with Pogba's agent, Mino Raiola, has suffered from Madrid's two unsuccessful attempts to sign the player, in 2016 and 2019. However, Raiola's relations with Madrid's general manager, José Ángel Sánchez, remain smooth, and he does have a client at the club already, in the shape of on-loan goalkeeper Alphonse Areola.
Real Madrid's Camavinga interest a threat to Pogba Bernabéu move
Madrid's interest in Eduardo Camavinga is a source of concern for Pogba's camp, though. At 17, the Rennes midfielder is younger than the United man, while his expected 50m-euro fee is significantly lower. As Diario AS has revealed, Madrid have already established contact with the teenager. This has left Pogba with no choice but to keep other options in mind.
Serie A duo are possible alternative destinations
Among the most feasible alternative destinations are Juve (although reports in Italy say the Vecchia Signora's financial situation leaves them unlikely to be able to afford the midfielder's wages) and Inter. The latter's interest in Pogba was splashed across the front page of the prestigious newspaper Gazzetta dello Sport in recent days.
Summer Pogba departure less certain than before
Until the coronavirus crisis, Pogba seemed certain to leave United this summer. Raiola had been laying the groundwork for his departure, clashing publicly with Red Devils manager Ole Gunnar Solskjaer. "Paul is our player and not Mino's," Solskjaer complained in February after an attack by Raiola in the media, leading the Italian to respond: "Paul is not mine and for sure not Solskjaer's property, Paul is Paul Pogba's. You cannot own a human being already for a long time in the UK or anywhere else. I HOPE Solskjaer DO NOT WANT [sic] TO SUGGEST THAT PAUL IS HIS PRISONER."
United can unilaterally extend Pogba's deal by a year, but the club are not expected to resort to this option if the World Cup-winner does not agree to renew a contract that runs out in 2021 - not least because January signing Bruno Fernandes has been a success, Aston Villa midfielder Jack Grealish appears odds-on to join, and the club need money for a striker. However, it now seems less of a sure thing that Pogba won't sign fresh terms at Old Trafford.
If he does stick to plan and leave, on the other hand, his destination is not clear; Camavinga looks to have moved ahead of him in Real Madrid's thinking.