Neville: Pogba, Fernandes can be "amazing" duo with "compromise"
Gary Neville took to Twitter to answer questions around Paul Pogba and Bruno Fernandes, and Manchester United's future transfer policy.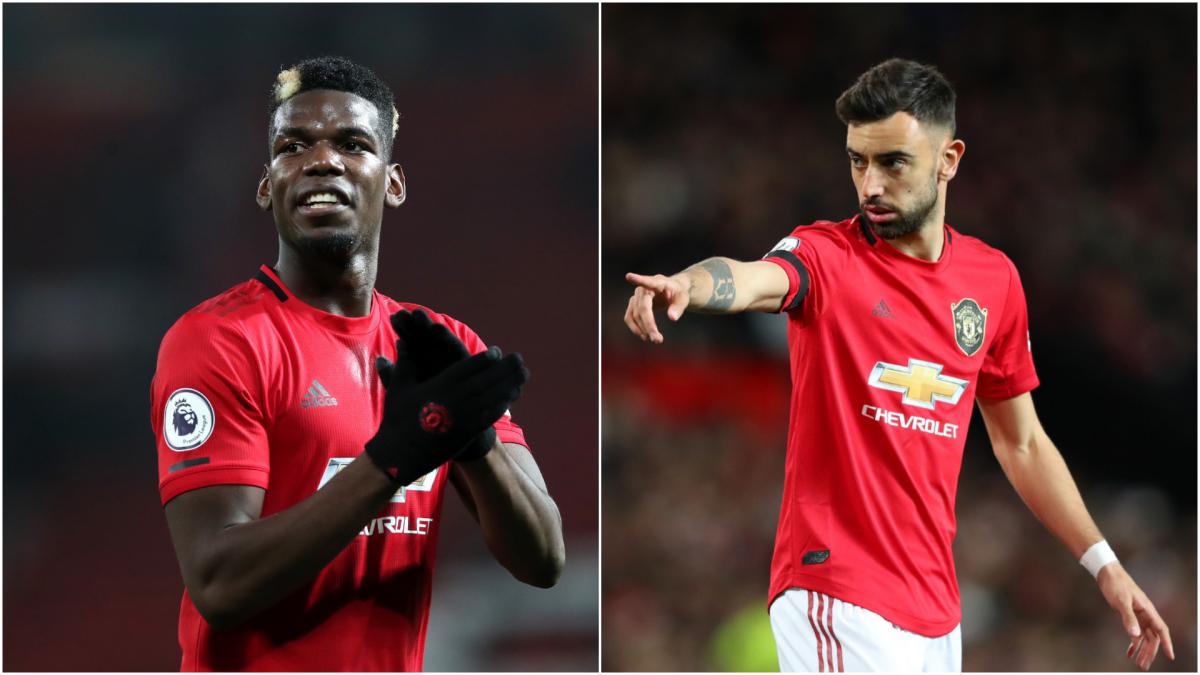 Paul Pogba and Bruno Fernandes have the ability to forge an "amazing" midfield partnership at Manchester United if they are willing to "compromise", says Gary Neville.
Pogba, Fernandes yet to play together for Manchester United
Portugal midfielder Fernandes was an instant hit at United after finally arriving in a deal worth up to 80m euros in January before the coronavirus pandemic brought a halt to his momentum.
Fernandes scored three goals and assisted four in nine matches across all competitions but is yet to team up with Pogba, who has not featured since December due initially to an ankle injury and latterly the suspension of the Premier League due to the Covid-19 crisis.
The Red Devils were in good form prior to the enforced hiatus, having put together an 11-match unbeaten run, and former United defender Neville has high hopes for a Pogba and Fernandes double act.
Answering a question regarding the two in a Twitter Q and A, Neville replied: "They could be amazing together if they compromise and work to help each other."
Pogba the most likely at United to win Ballon d'Or, says Neville
Neville also tipped Pogba as the most likely United player to one day win a Ballon d'Or before turning attentions to questions about the club's transfer policy.
Asked about his perceived view that the financial clout the club could have in the market when the sporting world begins to return to normality may result in the arrival of "mercenaries", Neville replied: "The transfer policy has changed in the last two seasons so I would hope not."
The former England full-back also refused to name a specific player he would like to see United sign, but did add: "Not a name but I like the 20-25 year olds. The ones that have that next level in them type of signing."