Coronavirus: news summary for India 9 May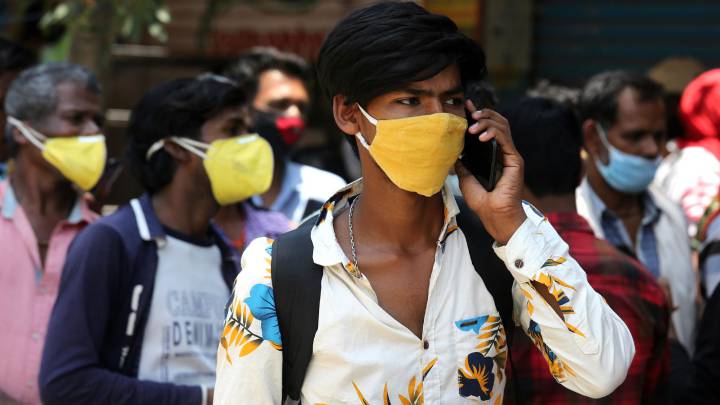 Coronavirus live India updates: cases, deaths and news, 9 May

India Covid-19 update: 04:25 IST on Sunday 10 May (00:55 CEST)
According to the latest figures published by Johns Hopkins University, 4,018,342 cases have been detected worldwide, with 278,756 deaths and 1,363,698 people now recovered.
In India, there have been 62,808 cases confirmed, 2,101 people have died and 19,301 people have recovered from the virus.
Indian Council of Medical Research joins forces with Bharat Biotech to produce coronavirus vaccine
It was announced on Saturday that the Indian Council of Medical Research (ICMR) has partnered with the Hyderabad-based Bharat Biotech International Limited (BBIL) to develop a vaccine for Covid-19.
A virus strain isolated at the ICMR's National Institute of Virology (NIV) in Pune will be used to create the vaccine.
"Work on vaccine development has been initiated between the two partners," a statement said. "The ICMR-NIV will provide continuous support to BBIL for vaccine development. ICMR and BBIL will seek fast-track approvals to expedite vaccine development, subsequent animal studies and clinical evaluation of the candidate vaccine."
Are stomach pains a symptom of Covid-19?
Studies suggest that digestive issues such as diarrhoea can be a symptom of Covid-19 but generally in tandem with fever, coughing and shortness of breath.
Full story: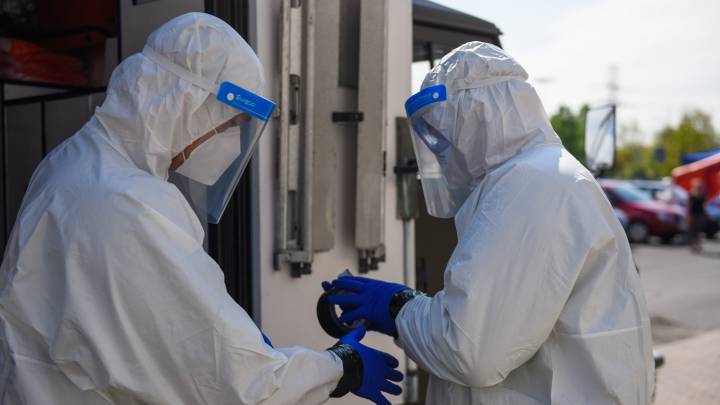 Indian medics arrive in Dubai to help Covid-19 fight
Members of an Indian medical team arrive at Dubai International Airport to help with the battle against the coronavirus pandemic in the United Arab Emirates. (Photo by Karim SAHIB / AFP)
"We do not anticipate a very worst type of situation in our country"
Health minister Dr Harsh Vardhan has offered a cautiously optimistic outlook on the coronavirus crisis in India, saying he does not expect to see the nation emulate the world's worst-affected countries.
"We do not anticipate a very worst type of situation in our country like many other developed countries but still we have prepared the whole country for the worst situation," Vardhan said on Saturday.
With India's fatality rate at 3.3% and the country's recovery rate at 29.9%, he added: "These are very good indicators. The doubling rate for the last 3 days has been about 11 days and for the last 7 days it has been 9.9 days."
Coronavirus: the complete guide to the Covid-19 pandemic
All the information you need to understand the coronavirus and ways to stay safe during the Covid-19 pandemic: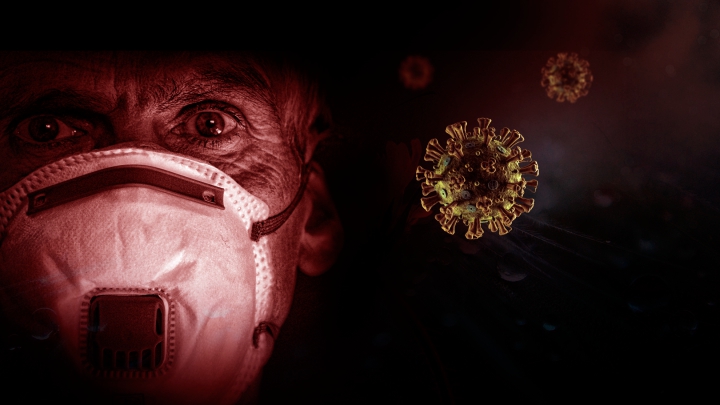 Ceremony of light in Kolkata as 'frontline warriors' honoured
Along with devotees, a Hindu priest performs the 'Arti' ritual (waving of lighted lamps) at the holy Ganges river, as the Howrah bridge is illuminated with white colours to honour the 'frontline warriors' of the coronavirus in Kolkata. (Photo by Dibyangshu SARKAR/AFP)
Half a million alcohol e-tokens issued in Delhi
Around 500,000 e-tokens have been issued in India's capital, Delhi, allotting people a specific time to go and purchase alcohol. The scheme was introduced two days ago after the reopening of liquor stores saw social-distancing measures ignored, as large crowds descended on them to stock up.
People can apply for an e-token by visiting the website www.qtoken.in.

Police personnel distribute grocery items to people in need after the government eased a nationwide lockdown imposed as a preventive measure against the Covid-19 coronavirus, in Amritsar on May 9, 2020. (Photo by NARINDER NANU / AFP)
Over 2,500 arrested in Delhi
Police in Delhi reported over 2,500 arrests over flouting of lockdown protocols in the city in a single day on Saturday.
Tamil Nadu sees rise in cases
Local media reported 526 fresh cases of Covid-19 over the past 24 hours in Tamil Nadu, taking the total in the state to 6,535.
Protesters demand closure of LG Polymers plant after toxic gas leak
(Reuters) Villagers placed the bodies of three victims of a deadly gas leak from an LG Polymers plant in southern India at the gates of the site on Saturday, and demanded the factory be shut down immediately and its top management arrested.
Toxic styrene gas spewed out of the plant near the southern city of Visakhapatnam on Thursday, killing at least 11 people and forcing 800 more to be hospitalized for treatment. Hundreds of victims remain in hospital.
On Saturday, villagers staged a sit-in at the plant's gate with three bodies of victims as the Director General of Police visited the plant, Reuters' partner ANI reported.
Some protesters barged into the compound and police had to block their way to allow officials investigating the leak to come in and out. Protestors shouted "We want justice!" and demanded a permanent closure of the factory that is close to residential areas, ANI reported.

Bangalore eases lockdown
Indian migrant laborers wear masks and some cover faces with cloth as they walk down to get train tickets, after the city eased the lockdown, in Bangalore, India, 09 May 2020. India's lockdown was extended by two more weeks to curb the spread of coronavirus, although some activities were allowed to reopen. EFE/EPA/JAGADEESH NV

Indian repatriations still ongoing
Health officials wait for Indian citizens evacuated from Dubai by Air India flight, as they arrive at the Anna International Airport as part of a massive repatriation effort due to the Covid-19 coronavirus pandemic, in Chennai on May 9, 2020. - The first wave of a massive exercise to repatriate hundreds of thousands of Indians stuck abroad began May 7, with two flights landing in India from the United Arab Emirates. (Photo by Arun SANKAR / AFP)
Police clash with crowds over stricter lockdown
(Reuters) Some residents frustrated over a strict coronavirus lockdown in Ahmedabad, the largest city in the western Indian state of Gujarat, hurled stones and were met with teargas in clashes with paramilitary forces on Friday.
Authorities in the city ordered all shops, except those selling milk and medicines, to close on midnight Wednesday until May 15, implementing a stricter lockdown than the national one in place since March 25, in an effort to curb a rise in infections.
Clashes erupted in the Shahpur locality of Ahmedabad when police and paramilitary forces tried to enforce the lockdown, asking people to stay indoors. "Some people got agitated, and started pelting stones on the forces," city police commissioner Ashish Bhatia told Reuters. "The police fired teargas shells to disperse the crowd. The situation is under control now," he said.
Local TV showed crowds chasing away the police and paramilitary teams. Bhatia said one policeman was injured and eight people had been detained.
India coronavirus updates
Business Today has produced an in-depth state-by-state guide to coronavirus cases in the country.
How to make a face mask to help slow Covid-19 spread
Since the quarantine period started around the world, many people started panic buying and stockpiling essential products such as face masks.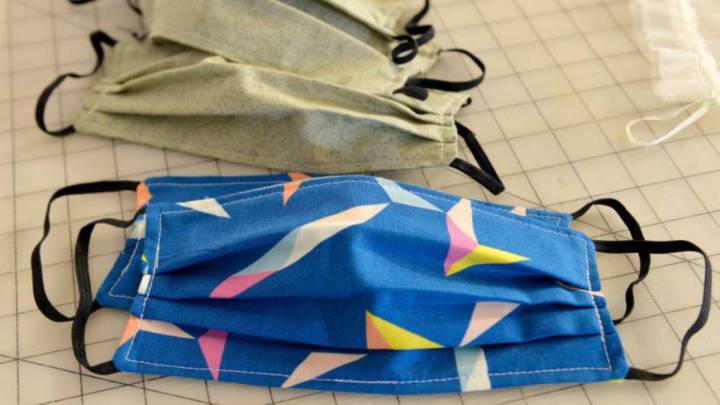 Deadly gas sweeps through Indian village
11 people died after gas from styrene, a raw material used at the factory in RR Venkatapuram village in Southern India, leaked into the air around 2:30 a.m. and enveloped homes on the outskirts of Visakhapatnam city in Andhra Pradesh state, officials said.
Hundreds more fell ill and were taken to hospital. "Why couldn't they have raised an alarm? Don't they have a siren in the company to alert citizens when something like this happens?" he said. "I didn't hear anything."
LG Chem did not immediately respond to specific queries, including why residents did not hear an alarm.

New Dehli
Local residents stand on railway tracks outside their homes during an extended nationwide lockdown to limit the spreading of the coronavirus disease (COVID-19), in New Delhi, May 8, 2020.
REUTERS/Adnan Abidi

Kohli: "Magic of playing in packed stadiums will be missed"
The magical atmosphere will be missing if the cricket season currently stalled by the COVID-19 pandemic resumes in empty stadiums, India captain Virat Kohli has said.
The spread of the novel coronavirus has brought sport to a standstill and staging games without spectators has been suggested as one way to resume professional cricket.
"Things will still go on, but I doubt that one will feel that magic happening inside because of the atmosphere that was created," Kohli said on Star Sports' Cricket Connected Show.
"We will play sports how it is supposed to be played, but those magical moments will be difficult to come by."
India are set to visit Australia for four tests and three one-day internationals later this year, games which are likely to be played in empty stadiums.
Twitter co-funder donates 10 million dollars to Covid-19 fight
Jack Dorsey made the substantial donation via the Core charity founded by US actor Sean Penn.
Coronavirus live India: welcome
Hello and welcome to our live, India-focused coverage of the coronavirus crisis, which has now registered over 3.9 million cases worldwide.
We'll bring you the latest developments, breaking news and statistics as they emerge throughout the day.
.