Ceballos: "Gareth Bale has done a lor for Real Madrid, he's fundamental to the team"
The midfielder gave an interview to Mediaset, which will be broadcast in full by Deportes Cuatro: "You shouldn't forget all of what Gareth Bale has done for Madrid".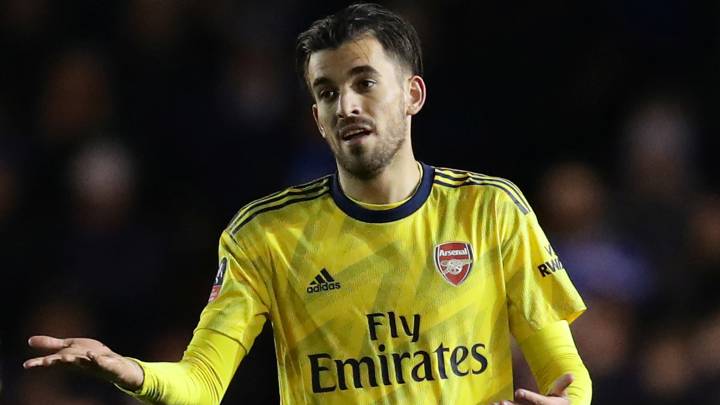 Dani Ceballos gave an interview to Deportes Cuatro, which will be broadcast in full in Thursday's afternoon bulletin. The player explained that he is happy to belong to Real Madrid and added that he is still only a young player with plenty of years ahead of him. Ceballos, who is currently on loan at Arsenal, could return to Madrid this summer but it will be Zinedine Zidane who has the final say about whether he is included in the squad.
"I'm happy and I am under contract with Real Madrid. I'm still only 23, I'm not over the hill just yet. Now I feel much more of a player and I'm ready for whatever challenge comes my way," enthused Ceballos, who considers his spell in London to be an important step forward in his career.
The former Betis midfielder also gave his thoughts on Gareth Bale's situation in Madrid and Newcastle's dream to bring him back to the Premier League: "The Premier League suits his style well but he is a fundamental player for Real Madrid. We won't forget all of the things he has done for the club. If anyone has doubts about him, all they need to do is watch the Champions League finals he played in. He's done a lot for the club".
Return to Madrid on the horizon
Ceballos left Madrid last summer in search of regular playing time but after a great start in the Premier League, he hasn't managed to gain any real consistency so he will return to Spain when his loan comes to an end. What happens next is anyone's guess - in an interview with #Vamos, he admitted that he hasn't spoken personally to Zinedine Zidane since he left Madrid last summer. His intention is to be at next year's Euros with Spain and for that to happen, maybe he will need to find another club. How the transfer market responds to the coronavirus crisis could be decisive for him.