Real Madrid's Toni Kroos explains importance of Bundesliga return
The German centre midfielder of Los Blancos will join millions around the world this weekend as they watch the restart of top flight football in his homeland.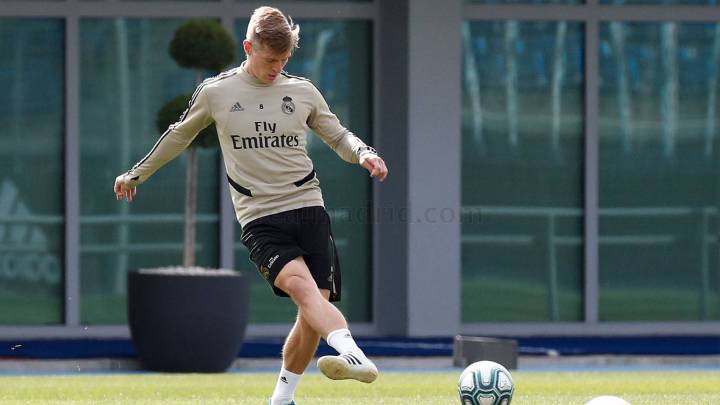 Toni Kroos will spend this weekend in front of the television. Like million of us who have missed football during the shutdown due to the coronavirus pandemic, the Real Madrid midfielder will be keeping a close eye on the restart of the Bundesliga, and getting his fix of top flight action. It is the competition in which he made the leap to the elite 12 years ago and in an interview with the agency dpa, the German international explained the importance to other leagues of its successful return.
Bundesliga is back
"If the Germans fail, no one else will continue [with their planned return]," said Kroos, who also states that he finds it impressive that Germany has been one of the best performers in terms of infection rates and total deaths due to Covid-19.
"If they are not able to finish the Bundesliga, who else will be able to? For this reason, I am sure they [the other leagues] will be as attentive as to what transpires," continued the midfielder who left Bayern Munich in 2014 for his LaLiga adventure.
Related: Bundesliga returns with masked substitutes and dressing room distancing
Regarding the team's fitness, Kroos added that it was similar to a normal pre-season, with an obvious few differences.
"We trained at home for a long time, where we received plans of what to do from home. It was a long break, like in the summer, and there comes a time when you start from scratch again."
It was very similar to that in Germany, "but a little more delayed: with small groups, large groups, and team training," concluded the 2014 world champion.