CORONAVIRUS
New stimulus package: When is the HEROES Act being voted on?
To date the IRS has paid out over $218 billion in stimulus checks with payments being made by almost 110 million direct deposit money transfers and nearly 20 million paper checks.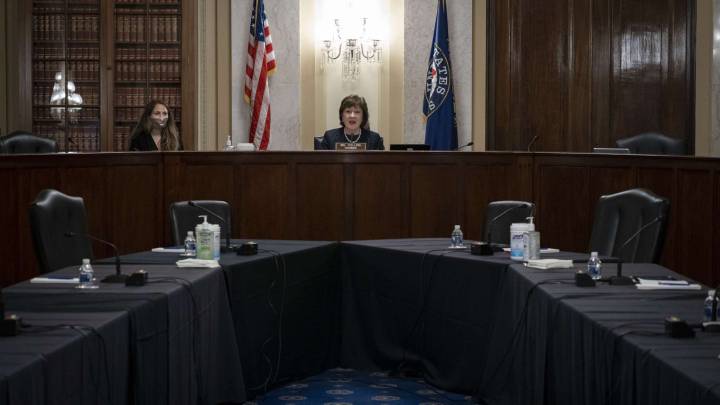 The new coronavirus relief package -- the HEROES Act -- consists of another $3 trillion in economic aid for hard-pushed American workers suffering as a result of the impact of the coronavirus pandemic. The bill made it through the House of Representatives by a slim margin but is expected to face massive opposition when it reaches the Republican dominated Senate.
Republican senators have described the bill as "dead on arrival" in the upper chamber, while its majority leader, Mitch McConnell, has dismissed the package as "another big laundry list of pet priorities".
Nancy Pelosi says: "We're putting our offer on the table, we're open to negotiation." The house speaker is aware that the bill's passing is a long shot.
The HEROES Act would see Americans who qualify for a stimulus check receive $1,200 ($2,400 in the case of joint return) plus another $1,200 for every other dependent with a maximum of $3,600 and immigrants would retroactively receive the $1,200 payment they were denied under the CARES Act. With unemployment benefits possibly ending after July, this second stimulus check would come in very handy for struggling Americans.
Date for HEROES Act vote in the Senate?
Senate Republican representatives have dismissed the House's new stimulus bill as a non-starter after its release, warning that any future aid package will have to wait until after Memorial Day on 25 May.

"After the recess," Sen. Roy Blunt, a Republican from Missouri, told reporters earlier in the week when asked about when the Senate would begin serious talks about another stimulus bill.
Republican Whip John Thune of South Dakota also indicated that the 25 May holiday was pivotal in the bill being discussed: "My guess is before the Memorial Day recess is unlikely, I don't think those are things you can do quickly. It will probably be part of a larger bill that will happen later."
Andrew Cuomo has turned up the heat on Trump and Republicans to pass the bill recently. "It's about priorities, it's about values," he said. "Show the same consideration for the workers that you've showed for the corporations. That's all I'm asking. This is not a partisan issue. It's not Democrats or Republicans."
Live coverage of the coronavirus crisis
You can follow the latest developments in the coronavirus pandemic with our daily live blog. We also have a rolling feed dedicated to the United States right here.