What's next for Liga MX after they decided to cancel the 2020 Clausura season
On Friday morning and after hours of discussions, the majority of the team owners of the Liga MX voted to cancel the season after playing 11 games due to Covid-19 pandemic.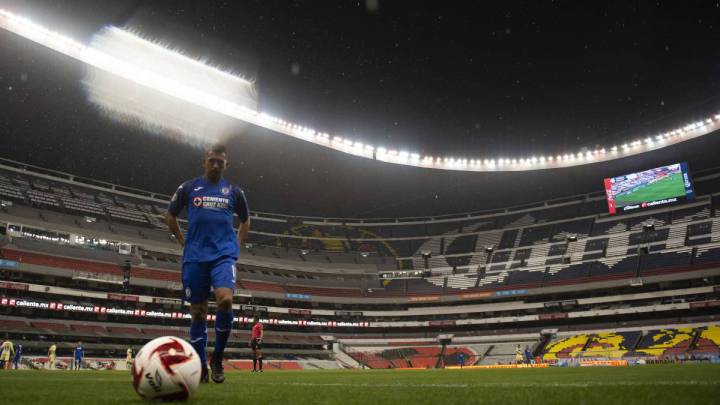 After weeks of speculations, on Friday the Liga MX decided to cancel the 2020 Clausura season due to the coronavirus pandemic. The majority of the clubs didn't want to risk the health of their players and of the people, but there were a few owners that wanted to keep playing amid Covid-19 outbreak in Mexico.
Now the 18 clubs of the first division have to renegotiate their players contracts, television rights and sponsorships. All three situations played a big factor when the owners decided to just cancel the current season and plan the 2020 Apertura tournament.
Since the outbreak started in Mexico, many of the team owners started to approach their players and talked about their current contracts that have to be modified due to the current situation. Owners want to cut wages next season because of the economic impact they have suffered during the pandemic and with the cancelation of the current tournament.
At first, the majority of the players did not want to see a salary cut during the outbreak but the situation has changed due to the decision taken on Friday. Owners have to individually negotiate the contract of each of their players, but it is expected they see a 20 to 30 percent salary cut next season.
In the beginning of April all of the Liga MX team's announced the reduction of their players salaries in order to pay the rest of the people that work for the club and that needed the money during the covid-19 pandemic. The only reason that only the players from the first team saw a reduction in their salary is because 50% of a team's income goes to them.
TV and Sponsorships
Once the 18 clubs finish negotiating their players contracts, they have to talk to their sponsors and discuss television rights for the 2020 Apertura season. Since the current tournament was canceled, TV stations will most likely pay less for broadcasting the games. The same trend will occur with each of the sponsors.
In general, the revenue of the 18 teams of the first division of the Liga MX are divided by 50% the contract for television rights, 25% sponsorships and 25% tickets and consumption on home games.