Coutinho could deliver one last assist for Barcelona
The Brazilian midfielder, who is on the wish list of several Premier League clubs, could play a part of Barcelona's pursuit of Pjanic after Arthur's refusal.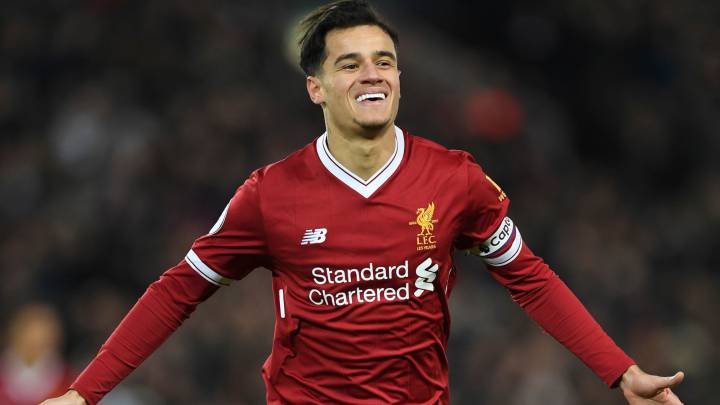 Philippe Coutinho joined Barcelona as the most expensive signing in the history of the club but after just after one and a half seasons he was loaned out to Bayern Munich. Out on the pitch, the Brazilian couldn't produce the kind of football which Barça had hoped from him but now he could help the club in another way - by entering the operation to bring Lautaro to Camp Nou or raising funds for the club to complete other reinforcements.
Barcelona's two transfer targets this summer
Barça have two main objectives in this summer's transfer window: Inter Milan forward Lautaro Martínez and Juventus midfielder Miralem Pjanic. While there is an agreement in place with the two players, both operations have encountered complications. Yesterday, Inter announced that they aren't willing to see Lautaro for anything less than his retention fee which is 111 million euros. Meanwhile, Arthur Melo who was the key in the plan to bring Pjanic to Barcelona in a part exchange deal has he'd rather stay at Camp Nou.
On their front covers on Thursday, the Catalan press have Coutinho moving in different directions. On the one hand, Mundo Deportivo highlight the player's cache in England, where Chelsea, Newcastle, Manchester United, Arsenal and Leicester would be interested in taking him on board. Barcelona are looking for 100 million euros for Coutinho but he could also be used as a makeweight in the operation to sign Lautaro - or Pjanic.
Sport meanwhile mention the possibility, albeit an extremely remote one following yesterday's comments from Inter's Director of Sport, that Coutinho could be included in a transfer deal with the Italians to lower Lautaro's fee.