Washington DC reopening: what shops and businesses will open?
On Friday May 29 the District's lockdown restrictions will be eased but gatherings of more than 10 people will still be prohibited.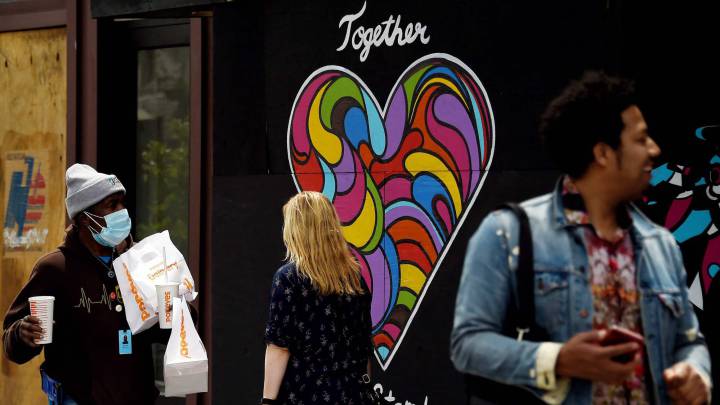 US federal capital, Washington DC is set to move into phase one as of Friday 29 May as lockdown restrictions ease in many parts of the country.
In a press conference announce an easing of restriction Mayor Muriel Bowser stated: "I want to clarify this -- Covid-19 is still in our community, in our region and our nation. The public health emergency will continue as we still need to be very focused on identifying who has the virus, who has been exposed to Covid-19, and making sure that those people isolate so that we can stop the spread of the virus in our city. Testing is how we do that. And we know that more people will be moving around. We want to emphasize that if you need a test, get a test," Bowser said.
Easing of restrictions
The DC Mayor outlined the key guidelines that citizens are to observe as part of the area's first phase as restrictions are relaxed:
- Gatherings limited to 10 people
- Working from home still strongly encouraged
- Travel heavily discouraged
Phase one will include:
- Restaurants can open with outdoor seating, physical distancing and other safeguards. Tables must be six feet apart, and no more than six people can be seated at each table.
- Bars and nightclubs remain closed
- Non-essential retailers can provide curbside, front-door pickup, or delivery. Customers are still forbidden from entering the store.
- Barbershops and salons can reopen with strong safeguards and physical distancing (5 people per 1,000 feet). Services are limited to hair services. Nail salons and similar establishments are still closed.
- Limited childcare opening
- Preschool K-12 and adult education will be conducted with distance learning only
- Higher education can be conducted with limited on campus activities
- Summer camps remain closed
- Museums and exhibits will remain closed
- Places of worship would continue with virtual services or groups under 10 people
- Outdoor gatherings (parades, etc.) would remain shut down
- Indoor entertainment venues would remain closed as will gyms and workout studios
- Parks, fields, tennis courts, tracks and golf course will open on Friday. Playgrounds, public pools and recreation centres will remain closed. Contact sports are still forbidden.
- Non-essential shared transportation highly discouraged
- Public transit would meet demand and allow for physical distancing