CORONAVIRUS
Coronavirus: can I visit my family if they live in a different state?
There are different lockdown measures in different states and it has led to lots of confusion regarding travel and whether you can visit relatives.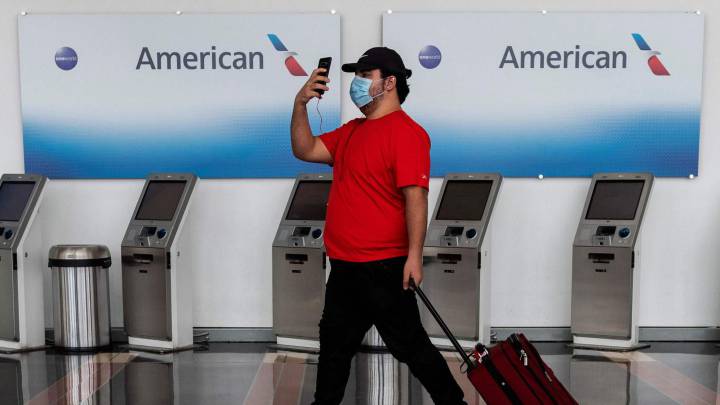 The United States is re-opening slowly. While they have seen over 100,000 deaths and are no way out of the woods yet when it comes to coronavirus, the desire to kickstart the economy and people's wishes to return to 'normal' has trumped the high number of coronavirus cases and the doubts that still persist about a second wave.
America is huge and each state operates within its own set of rules. US citizens who wish to travel within the United States are currently not blocked from doing so by any official nationwide advisories or restrictions, but should consider the risks of being in crowded spaces and their ability to self-isolate at their destinations.
If you want to fly from New York, for example, you must self-isolate or quarantine for 14 days upon entry to the state. Driving should not be a problem but guidelines regarding social distancing remain in place. You can see each state's rules here.
You really should check with the government's official state-at-home orders because, for example, police at Lake Tahoe have handed out multiple $1,000 fines for people not abiding by the orders in California.
Memorial Day weekend came and went and while we will not see the results of the loosening of lockdown for another couple of weeks, it seems that things are returning to normal. Gathering of many people remains something that won't happen for a long time, however, with 4th of July event and parades taking a massive hit.
People are still concerned as to whether they can travel out of state or whether they can visit their families in different states. It depends on what state you live in but here is a list of all the states' lockdown rules and when those lockdown orders expired or will expire.