Premier League: how many and which matches can be watched on the BBC?
The BBC is to air free-to-view English top-flight games for the first time since 1988 as the Premier League preapres to return on June 17.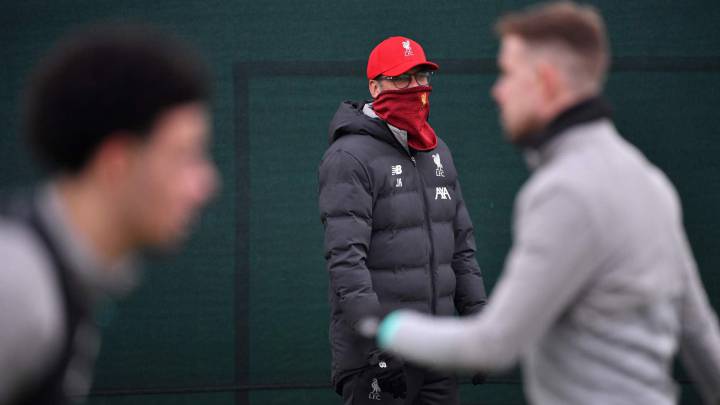 Liverpool are two victories away from the Premier League title – which would be their first since 1990 – and fans of Jürgen Klopp's side will be able to watch the run-in on terrestrial television for the first time since the rebranding of England's top flight in 1992.
The BBC has announced that it will air free-of-charge Premier League games live when the season restarts next month.
"This opportunity creates an historic moment for the BBC and our audiences. At a time when sports fans across the country are in need of a lift, this is very welcome news," Barbara Slater, director of BBC Sport, said.
The BBC is set to broadcast four live games, with the remainder being split between Sky Sports, BT Sport, BBC Sport and Amazon Prime.
First top-flight games on BBC since 1987-88
The last time an English top-flight game was shown on the BBC was during the 1987-88 season.
The Premier League is scheduled to restart on June 17 provided all safety requirements have been put in place.
The Premier League season was halted on 9 March, the final game before the coronavirus pandemic put the stoppers on league action being Leicester's 4-0 victory over Aston Villa.