Fans furious as one Premier League club refuses to comment on season ticket refunds
The majority of Premier League sides have confirmed that fans will receive refunds on their tickets with games to be held behind closed doors when the season resumes on June 17.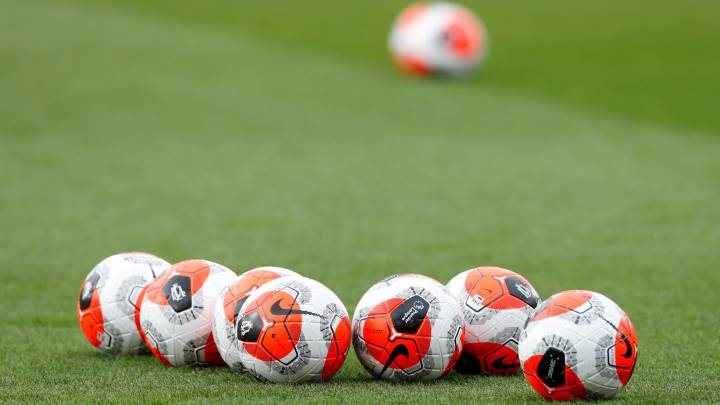 Newcastle United are the only Premier League side to remain silent on ticketing refunds as fans grow increasingly frustrated with the lack of information they have received from the club.
Season tickets for the 2019/20 campaign at St James' Park rose 5% compared to the previous year, with the most expensive setting fans back £811. With five home games remaining that would represent over £200 of unused tickets, but the club are yet to confirm whether fans can expect to see any of that back.
WE WANT OUR MONEY BACK. As fans we demand a refund for tickets and on season ticket monies paid. Its time to pay us back now @nufc an absolute disgrace. The epitomy of how not to treat customers and loyal fans. Please retweet to get this message across our entire fan base. #nufc

— Simon Blood (@siblood) May 29, 2020
The club have also began to take direct debit payments for next year's season tickets already, despite it seeming unlikely that fans will be allowed in stadiums until 2021. With supporters likely to be suffering the financial consequences of the coronavirus pandemic many are angry that the club is refusing to help them.
Thomas Concannon, board member of the Newcastle Supporters trust (NUST), said that the club's refusal to comment had alienated supporters:
"The stance has been to ignore the concerns of fans, some of whom are in a difficult position financially having lost their jobs or income.
"Despite the well-publicised takeover, Newcastle United fans do not deserve to be the only set of supporters in the Premier League yet to hear from their club on this matter. Once again, a dereliction of duty to supporters by this current ownership."
Imagine @SkySports reaction if The Glazers fleeced Man Utd fans out of next seasons season ticket money. Takeover or not, Newcastle fans should be getting their money back. But, YET AGAIN, No1 is willing to even mention it, let alone fight it.

— ToonFan (@ToonFan14) June 1, 2020
Takeover deal

Newcastle United are believed to be on the brink of a lucrative takeover by the Saudi Arabia royal family's Public Investment Fund (PIF), led by Crown Prince Mohammed bin Salman. With the club close to a £300million takeover by a buyer worth in excess of £260billion, many supporters are angry that nothing has been done to ease their concerns.
Sunderland ticket-holders will not be refunded for games behind closed doors
Newcastle's Tyne-Wear rivals Sunderland have drawn similar anger from fans with their announcement that they will not be offering any refunds if games are played behind closed doors. In a statement published on the club website on Wednesday, they said supporters with tickets would be entitled to: "a streaming pass only. No further refund would be provided either by way of cash or voucher".
Sunderland's issues with season ticket refunds are unbelievable. They get 1 free stream per household, and no refunds. In theory, a household with 4 tickets, could be paying circa £80 to watch a stream of League One football. Scandalous. #NUFC #SAFC

— ◾Carl◾ (@Tyneside82) June 3, 2020
The streaming pass would allow supporters to watch the games live but with the club charging some of the highest prices in League One fans feel they are not getting their money's worth.
The Football Supporters Association (FSA) have said that they are looking into the situation at both Newcastle and Sunderland and have tried to support fans who feel they have been left in the dark. In a statement released on Wednesday the FSA confirmed that supporters should be refunded for any games played behind closed doors:
"Most clubs in the [Premier League] have acted quickly during the pandemic to postpone season ticket renewals and communicate to their supporters about what they can expect in the refunds process.
"The default legal position is that if you've paid for a game that won't admit spectators then you are entitled to a full refund."