New York records lowest number of daily coronavirus deaths since pandemic started
The Gov. of New York Andrew Cuomo announced on Friday that the city recorded the lowest number of Covid-19 deaths and hospitalizations since the Covid-19 pandemic started.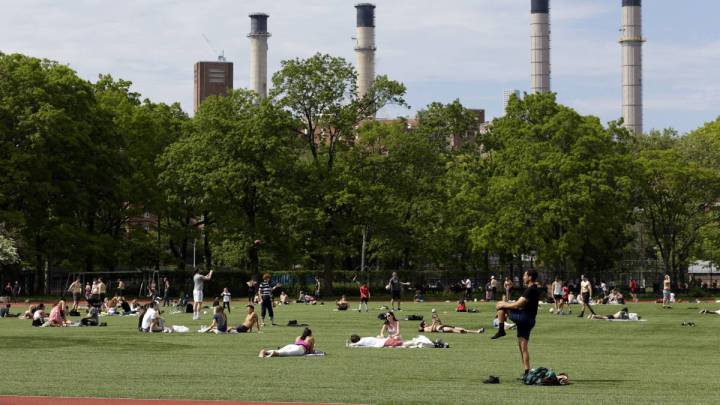 New York may finally be seeing the light at the end of the tunnel as of 5 June the city saw the lowest number of deaths and hospitalizations since the start of the coronavirus pandemic, reported the Gov. Andrew Cuomo. On the back of that announcement, however, Cuomo advised people to keep their guard up as Covid-19 is still an extremely dangerous threat to life.

Yesterday, 42 people in New York died from Covid-19, a huge reduction from eight weeks ago when 800 deaths were recorded 800. The number of hospitalizations also went down yesterday to 2,728 from a record-high of 18,825 during the peak of the pandemic.
NEW: I just issued an Executive Order allowing necessary in-person special education instruction this summer. Any school district providing these services must follow all state and federal guidance. pic.twitter.com/zexmqSat6U

— Andrew Cuomo (@NYGovCuomo) June 5, 2020
Hearts aching over coroanvirus

"We have the lowest number of deaths from coronavirus that we have had since this started, 42 people passed yesterday. While our hearts ache for those families who lost loved ones yesterday, just eight weeks ago, we had 800 deaths per day," Governor Cuomo said.
"The people of the state radically changed how they behaved, and look at that progress: lowest number of hospitalizations to date in a matter of weeks. Today's achievement is proof we know we can change, and we know we can change dramatically when we work together," added Cuomo.
During this briefing Cuomo also confirmed 1,075 additional cases of Covid-19 in New York which now has a total of 376,208 confirmed cases. The pandemic has shown signs of slowing in the "Big Apple" for the past few weeks as the state reopens in a four-phased plan.