BUNDESLIGA
Coman: "Sane has nothing to do with my future"
Leroy Sane's potential switch from Manchester City to Bayern Munich would have no impact on Kingsley Coman's future at the club.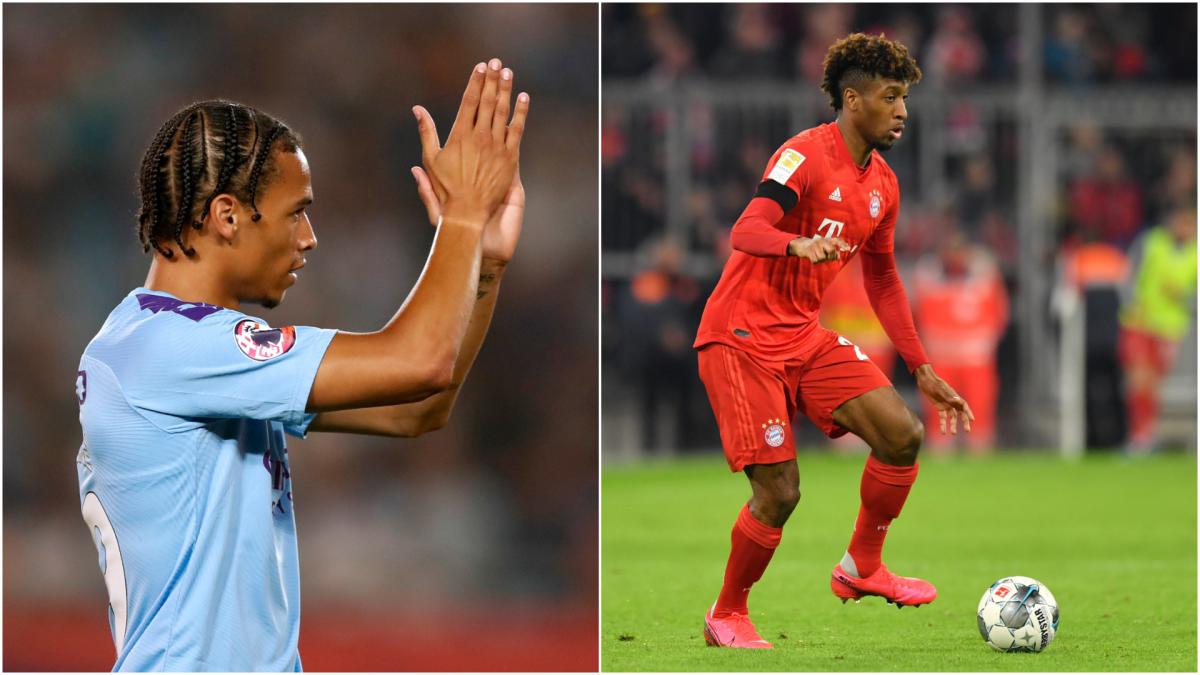 Kingsley Coman insists he has no problem with Leroy Sane potentially coming in to compete with him at Bayern Munich.
Sane has been a long-term target of Bayern, with the Manchester City winger having reportedly been keen on a move to the Bundesliga giants.
A possible transfer at the start of this season was derailed by Sane suffering a major knee ligament injury in the Community Shield against Liverpool in August, which has kept him out for the entirety of the campaign so far.
Bayern president Herbert Hainer recently reinforced the club's interest in signing the 24-year-old, who has a year left to run on his deal at City.
Sane's potential arrival would likely see him competing with Serge Gnabry and France international Coman for a place on the flanks, yet the latter is not concerned about a new challenger for his spot in the team.
"When I came to Bayern Munich we had Franck Ribery, Arjen Robben, Douglas Costa and me, and I was still a young player, compared to the legends Ribery and Robben," Coman told Bild.
"You can see that that's not a problem for me, it is better for the team if there are many players at this level.
"If Sane came, it would not be a problem! Except the club says to me that they no longer need me, but I think the club knows what it has in me.
"The situation of Leroy Sane has nothing to do with my own future."