BARCELONA
Barcelona: Semedo trains alone after confinement breach
The defender attended a birthday party with 20 people and Barcelona left him out of training as he awaits the result of his coronavirus test.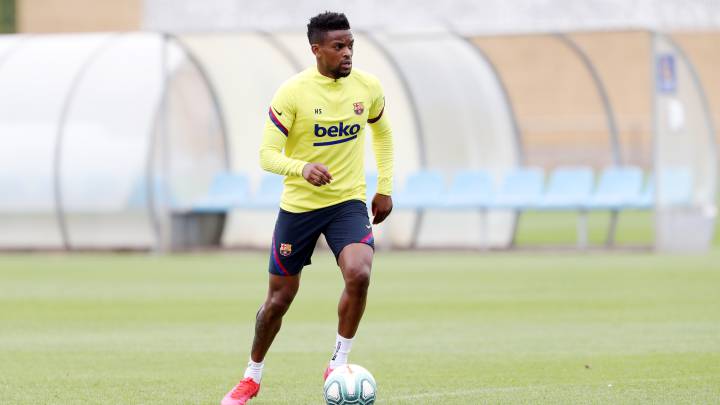 Nelson Semedo did not train with his Barcelona teammates on Thursday. The player is not injured despite missing training last Saturday with knee pain. The Portuguese defender was left out of training for breaching confinement rules as LaLiga nears a return to competition.
The right-back celebrated a birthday party on Monday at a restaurant while not adhering to the rules of the coronavirus Phase 1 lockdown. There were twenty people at the party and they did not follow social distancing measures. The limit for people meeting at the time was 15.

Barcelona decided to leave Semed out of training until he undergoes testing to confirm he did not contract the virus during the birthday party. They will know those results on Friday. If the result is negative, he will return immediately with Barça set to restart their season against Mallorca at the weekend.
A sanction has not been ruled out, however, with Semedo putting his teammates at risk of the virus. The problem is that Semedo trained with his teammates after the party so if he is infected, the damage has already been done.
Semedo is not the first player to break the rules with four Sevilla players having dinner together along with their partners and friends. They have since apologised. Luka Jovic had dinner at his home with players from Getafe and Atletico Madrid - Maksimovic and Saponjic.