Premier League
Liverpool announce extended contracts but Chelsea stars reject short-term deals
With many players' contracts due to expire at the end of June clubs are trying to extend their deals until the 2019/20 season has been concluded, with mixed results.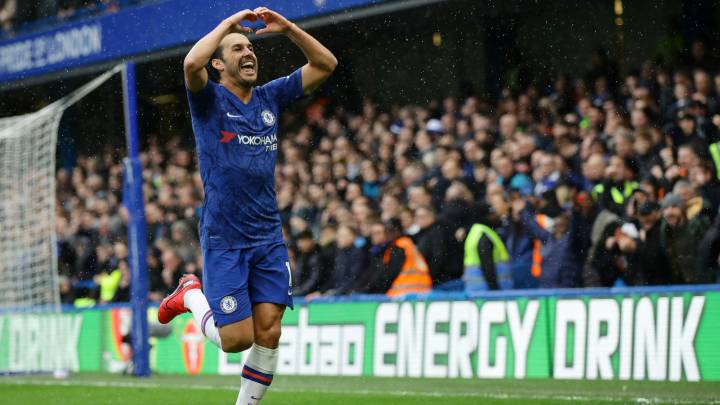 Liverpool's Adam Lallana has agreed a short-term extension to his contract to allow him to see out the Reds' title-winning season at the club. The midfielder signed for Liverpool in 2014 but has fallen down the Anfield pecking order and was expected to find a new club this summer.
The deal will, unless there is a catastrophic collapse, see Lallana end his Liverpool career as Premier League champion and Jürgen Klopp believes that this is a fitting finale to his time at the club. He said:
"This is absolutely how it should be, too, because I am so pleased he will be with us to finish the job this season and have the farewell he deserves so much."
Goalkeeper Andy Lonergan has also agreed to an extension and will remain at the club for the rest of the season to provide cover for Alisson Becker and Adrian.

David Silva is expected to sign a similar short-term deal at Manchester City to allow him to finish the season at the Etihad. The 34-year-old has won four Premier League titles with the club but the Champions League has evaded him during his decade in Manchester. If the 2019/20 Champions League campaign can resume he will want to have one more crack at the biggest prize in European club football.
Chelsea Duo Stall on Signing
Although the proposed extensions are only short-term, some players are concerned that any injuries they pick up in the remainder of the season could prevent them finding new clubs. Chelsea wingers Pedro and Willian are both out of contract at the end of June and have so far rejected the club's offer of extensions.
Pedro will almost certainly leave the club this summer and Willian has not been offered the three-year deal that he wants. If the 31-year-old Brazilian was to refuse to sign the short-term deal he would be unable to see out the current campaign and it would be an ignominious end to his seven years at Stamford Bridge.
Fraser Favours London Move
Scotland international Ryan Fraser has rejected Bournemouth's offer to extend his current deal for the rest of the season. The winger has been the subject of interest from Champions League clubs in recent years and both Arsenal and Tottenham Hotspur are believed to be interested in securing his services on a free transfer.
The Times has reported that Fraser is refusing a contract extension out of a fear that an injury sustained in the final weeks could prevent a move. Bournemouth are currently in the relegation zone and his departure could have disastrous consequences for the club that signed him as an 18-year-old.
Fraser's move from Aberdeen in 2013 was also the subject of controversy after he made clear that he would not sign a new contract for his hometown club, allowing Bournemouth to snap him up on a cut-price deal.