Father's Day
When is Father's Day 2020 in the United States?
Father's Day has been an official date in the US calendar since 1972, although its roots go back to the very beginning of the twentieth century.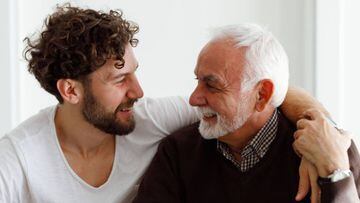 Father's Day is an important celebration in the United States and around the world although different dates are chosen. In the USA it is celebrated on the third Sunday of June each year and that means that it will fall on 21 June 2020.
Father's Day USA, with a difference
June 2020 is unlike any other due to the coronavirus pandemic that has ravaged the country, and this will have a direct impact on the options available for celebrations this month.
With new spikes seen across various states as they have begun to ease the restrictions put in place, it is recommended that spoiling dads is an activity undertaken at home, avoiding crowded places.
Origin of Father's Day in the United States
Although the celebration in many countries is born out of a Catholic tradition, in the United States it is different, and dates back to 19 June 1910 in Spokane, Washington. It was at that time that the first Father's Day in the history of the American Union was celebrated, thanks to Sonora Smart Dodd.
Sonora was a woman who, along with her five siblings, had been raised by her single father, and man who later became a Civil War veteran. After witnessing a Mother's Day mass, she realised that there was no date to honour the father that she was so proud of and the following year she went on to inaugurate a new celebration for all the fathers that merited an acknowledgement.
Later the celebration became popular throughout the country and by 1924 President Calvin Coolidge made it clear that he wanted to establish Father's Day as a national celebration. That idea, however, was rejected and it was not until 1966 that President Lyndon B. Johnson confirmed the day would be celebrated on the third Sunday of June, and in 1972 President Richard Nixon signed a law to make Father's Day a national celebration in the United States.