QATAR 2022
Spanish ambassador to Qatar: "Education City is unique and distinctive"
Aligned with the announcement of the World Cup stadium's inauguration, Belén Alfaro looked at the engineering design work done by a Spanish company.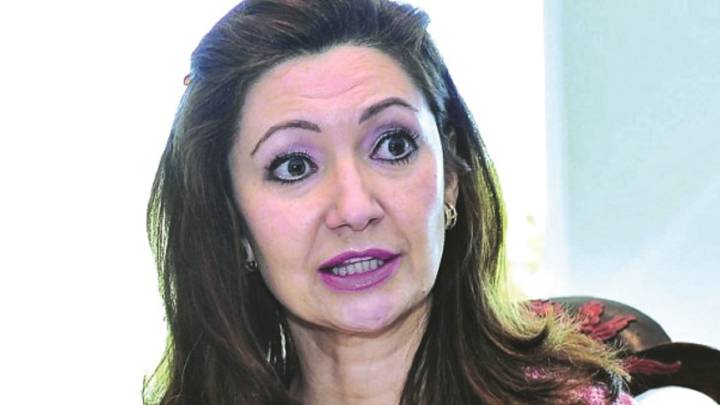 Beilin Alfaro, Spain's ambassador to the state of Qatar, praised the efforts that have made by the Organizing and Legacy Committee, those responsible for managing all the projects of the 2022 World Cup in Qatar.
Strong cooperation to reach objectives
"To have completed this stadium is a great achievement," Alfaro said as the official inauguration of the Education City stadium was announced. "I see it as an honour for the Supreme Committee as well as for the Qatar Foundation for Education, Science, and Community Development, where the new venue is located," she added.
"This inauguration shows that the State of Qatar is on the right path, one that has been set the objective of completing all the projects related to the 2022 World Cup ahead of time, which can be seen from the opening of the Education City stadium today, despite the prevailing circumstances around the world due to the spread of coronavirus.
Speaking with Qatari channel Al-Kass, Alfaro stated that "what is impressive in this stadium is that its engineering designs were put in by a Spanish company - who also put in the designs for the Al-Thumama and Ras Abu Aboud stadiums - and therefore there has been a lot of cooperation with the Organizing and Legacy Committee.
"The stadium is unique and distinctive in its design and features, both due to the shape, especially as the panels that make up the external structure are shaped like a diamond, and for the cooling system that makes it environmentally-friendly, allowing it to reduce the stadium's carbon emissions."
The preparation of the Education City stadium, the third stadium completed for the 2022 World Cup matches in Qatar, was officially announced through a virtual celebration broadcast on the Supreme Committee's social media. The Committee also plans to open two other venues - Al-Rayyan and Al-Bayyt - before the end of this year, with both of them said to be ready and just appropriate dates to be announced.