WORLD CUP 2022
Xavi: "Signing with Al-Sadd was the best decision of my life"
It has been five years since the former Barcelona and Spain star decided to sign with Al-Sadd and he says it is the best decision of his life.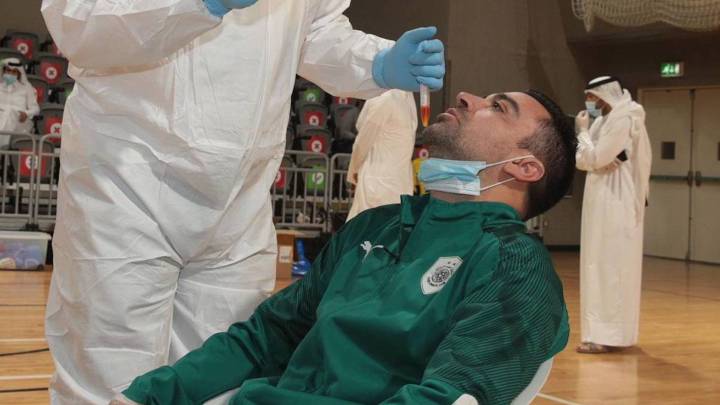 Five years ago, Xavi Hernández, the former Barcelona and Spain player, decided to sign with Al-Sadd SC in Qatar. It's a decision, he says, that would lead him on an adventure that would mark his footballing career. The Spanish star says that it's Qatari football in general and not just Al-Sadd that he is excited by and that helped him in his decision to renew with the club for another two years.
After making the finals for the fourth season in a row, Xavi decided it was time to hang up his boots and dedicate himself to the world of coaching. His start was with Al-Sadd where he took the reins at the club's first team.
Al-Sadd are celebrating the fifth year with their leader and the many wins he has helped them to accumulate. The club said posted an message on Twitter reminding their followers of the good memories with the Spanish footballer turned coach. In the video, they show the moment he picked up the number 6 shirt for the first time. The same jersey he shone so many times in for Barcelona and Spain and the same jersey he would shine in during his time playing in Qatar.
They also posted a video showing some of Xavi's best moments at the club, some of his assists, the splendid passes he delivered to teammates. The video led to plenty of debate in the comments section about his most decisive passes.
Xavi said on his own Instagram account, accompanied with a photo of him with the Al-Sadd jersey, that moving to Al-Sadd was the best decision of his life. Xavi, one of the first ambassadors at the World Cup 2022 in Qatar, will hold specific responsibilities during the tournament it was announced by the Supreme Committee for Delivery & Legacy.
The manager is ready to lead Al-Sadd in training in accordance with the provisional measures put in place with the aim of preventing the spread of the coronavirus. The Qatari league is planning to return on July 24 and he was tested for the virus before training resumes.