Qatari clubs train at Aspire Dome as Academy students return
Three months after being forced to close its doors to its students as a result of the coronavirus pandemic, the Aspire Academy is reopening.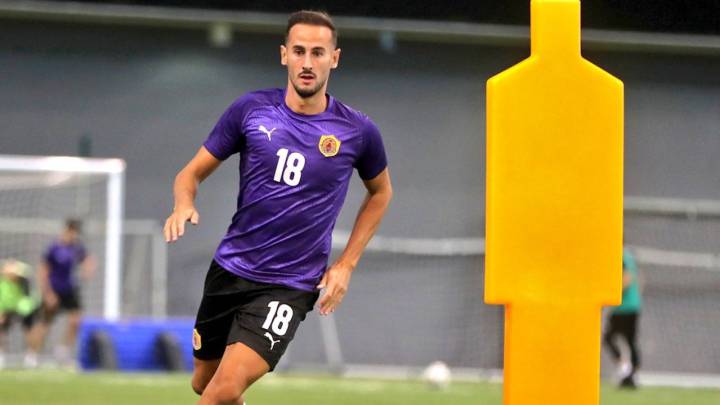 The Aspire Academy for sporting excellence is reopening, with students returning to its training facilities alongside some graduates of the school. Following the closure of the Academy's training pitches as a result of the coronavirus, they have spent the past three months training at home.
With a range of safety measures in place, the reopening of the training facilities and the Aspire Park for the public comes as part of phase one of the staged easing of restrictions imposed in a bid to curb the spread of the coronavirus.
Qatar Stars Leagues sides preparing for competition's return
Meanwhile, Qatar Stars League teams are continuing to train in the Aspire Dome, a covered stadium whose cooling system allows footballers to go through their paces without being exposed to the high temperatures in Doha, and which also has all the capabilities required to enable the safety of players in the current situation.
The Qatar SC squad has been training at the Aspire Dome, led by Qatari coach Wissam Rizk, who took over from Spaniard Carlos Alós during the current Qatar Stars League season. Other clubs have also worked out in the arena in recent days, as they prepare for the resumption of the Stars League on 24 July, after an almost three-month suspension.
Qatar national team may also train at Aspire Dome
Training will continue in the Aspire Dome until the league's return, and it is expected that the Qatari national team will also hold sessions at the facility.