Zidane: "I won't be here in 20 years, being a coach is draining"
"Espanyol will make things difficult as they need points badly. It's another final for us and we'll need to be tuned in" warned the Real Madrid head coach.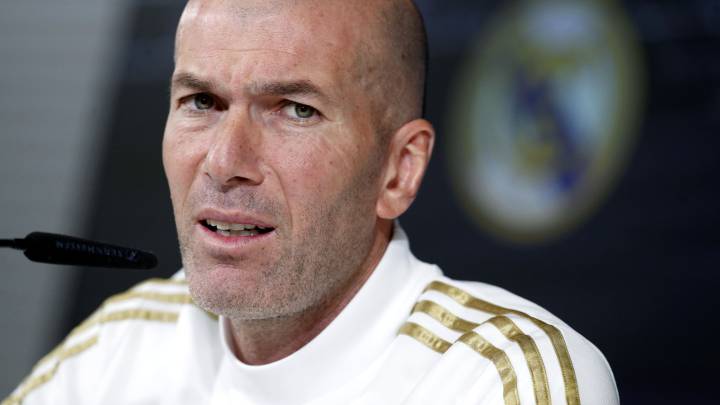 Real Madrid's Zinedine Zidane adressed the media ahead of Sunday's clash in Barcelona at the RCDE Stadium with a 22:00 CEST start.
Seven 'finals'. Tomorrow's game is another 'final' and a game that we'll need to be tuned in for from start to finish.
Three defeats to teams in the lower reach of LaLiga. We won't take anything for granted and we're well aware that we're facing a side fighting for their lives and will scrap for maximum points. We'll look to start the game in a determined manner as I'm sure will Espanyol.
Abelardo sacking. I really have no comment on the matter and don't know how it will impact the match. I feel for Abelardo and these are difficult times for any coach.
Sergio Ramos. He's a quality player with a big personality and always wants to win. He's keen to keep up his run of making history with the club. I hope he carries on in this manner and stays with us right till the end. I'll probably end up retiring before him and won't be here in 20 years but as I'm not exactly a conventional coach, anything could happen.
How long do you see yourself on the Real Madrid bench? I really don't know and have nothing planned in my mind. I really enjoy the day to day and despite saying when I was a player that I'd never coach, look where I am now. We'll have to wait and see as it's a draining position and I certainly won't be here in 20 years.
Do you feel you are a better coach than you were player? No, I wouldn't say that, a better player maybe. However, I have to say that I'm happy to have finished my career as a player here.