Arjen Robben comes out of retirement to re-sign for Groningen
Eredivisie side Groningen have announced veteran winger Arjen Robben has come out of retirement to join them for the 2020-21 campaign.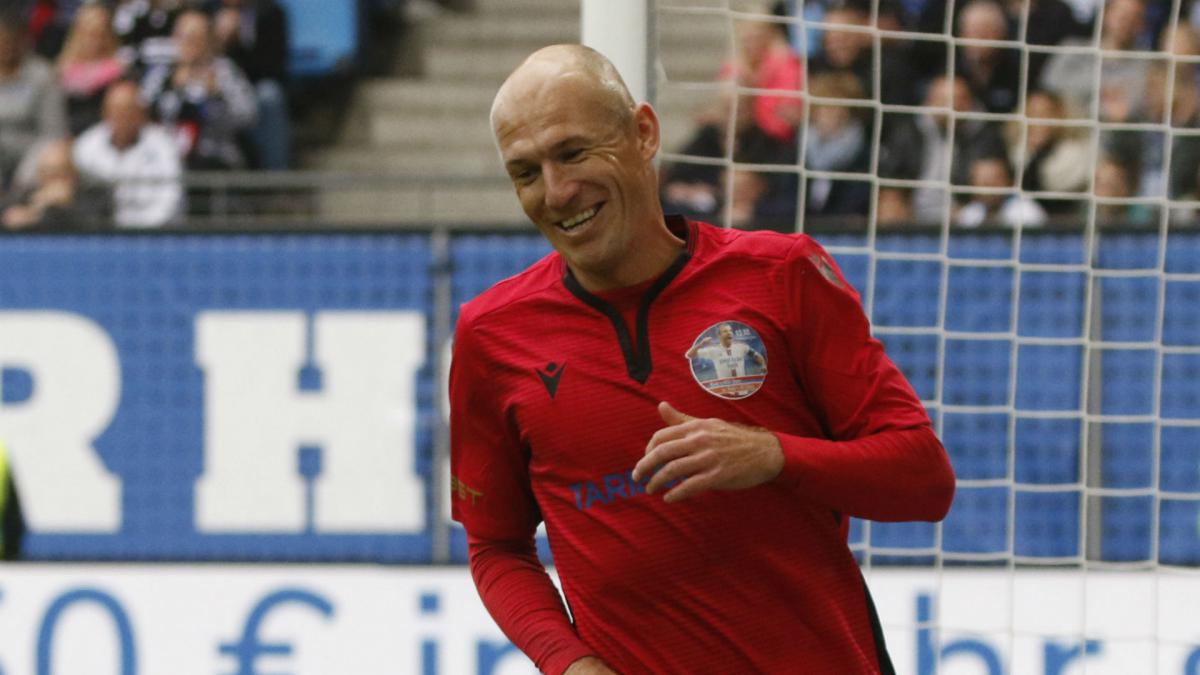 Former Bayern Munich, Real Madrid and Chelsea winger Arjen Robben has come out of retirement to sign for Eredivisie side Groningen.
The 36-year-old had called time on his illustrious career after helping Bayern Munich win a Bundesliga and DFB-Pokal double in 2018-19.
Robben changes mind

However, a change of heart has led the former Netherlands international to making a sentimental return to the club where he started his career.
Robben, who had been spotted training with Bayern recently, explained he wants to play his part in helping Groningen recover following the coronavirus pandemic.
"The club can use any help during this period to get through the corona crisis," he told their website.
"I myself have also participated in various actions and also thought about what else I could do for our FC.
"In recent weeks I have had many consultations with people within the club and perhaps the most listened to the action of the supporters, 'Arjen, follow your heart'.
"A return as a player of FC Groningen - it started to itch and now it's my mission. I'm working on a comeback as a footballer.
"I don't know yet whether this will work. What I do know is that it will not depend on my commitment and motivation."
Robben going back to Groningen

Robben made his professional debut with Groningen in 2000 and spent two seasons there before joining PSV, where he won a league title in the 2002-03 season.
He won further championships in England, Spain and Germany with Chelsea, Madrid and Bayern respectively, in the process becoming one of the world's best wide players.
Robben also scored the winning goal in the 2013 Champions League final, as Bayern overcame Borussia Dortmund 2-1 at Wembley to complete a historic treble.
He won 96 caps for Netherlands, scoring 37 times, and was part of the Dutch team that was beaten in the 2010 World Cup final by Spain in South Africa.