Aspire graduates giving Qatari clubs guarantees for the future
The Aspire Academy of Sporting Excellence is dedicated to educate and develop the players of the future – many Qatari clubs are already reaping the benefits.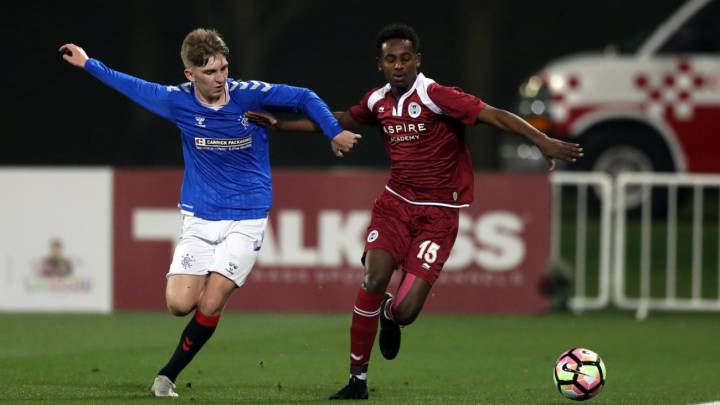 In recent years, many Qatari clubs have been eager to benefit from the talents of young, emerging football players who are coming out of the Aspire Academy of Sporting Excellence. The Aspire Academy develops youth players with the objective of securing places for them in the reserve teams of professional clubs. It's an enterprise which looks to the future – not just for the clubs, many of whom already have Aspire graduates in their ranks. They take them on long-term contracts to ensure that they are not coaxed away to join other clubs. Many of these young players are tipped for a bright future and represent Qatar at youth level. So they have everything going for them now and they will the ones whose talents club managers will be looking to put to full use in the near future.
Al-Rayyan Club has announced that it will be offering a contract to Muhammad Siraj, a youth team player who is still studying at Aspire. Siraj's impressive performances for Aspire's youth teams at a number of tournaments have not gone unnoticed. For Al-Rayyan, the promising 17-year-old will be a vital addition to the club, while others have predicted he could go on to be one of the stars of Qatari football in the next few years. Unsurprisingly, Al-Rayyan have offered the teenager a three-year contract.

Amr Sitaj ready to return
Former Aspire pupil Muhammad Siraj is the brother of Amr Siraj, a member of Qatar's Olympic team. He joined Al-Gharafa SC after leaving the academy and during the past two seasons, he has graduated to the first team where he has performed to a high level and adapted well to the demands of top flight football. He suffered an injury at the start of the season and spent his rehabilitation at the renowned Aspetar Sports Medicine Hospital. Amr was fortunate enough that the break in sport due to the coronavirus pandemic gave him the chance to complete his recovery and return to training with the team during the past few days. If all goes to plan, he will be fit to return when the league resumes on 24 July.
Al-Rayyan announced that they have offered new contracts to three Aspire graduates - Al-Makki Mohsen, Nayef Al-Hadrami and Mustafa Essam. All three play for the youth team and have fulfilled expectations which is why the club decided to keep them on board and hand them contract extensions.
Al-Araby club have given Khalifa Saad Al-Malki a three-year contract and Abdullah Issa Al-Sulaiti a four-year contract. Both received their formation and graduated at Aspire. Earlier, the club had renewed Fahd Shanin's contract by two years – he too emerged from Aspire and turned professional in Belgium at Eupen club, who at the time enjoyed a working relationship with Al-Sadd club. And let's not forget that Al-Araby signed Mohamed Salah Elneel, another Aspire graduate – one of the many who have gone on to greater things after leaving the academy.