Coronavirus US: Are beaches in Florida open?
Florida continues to fight the recent spike in new coronavirus cases and they have decided to close down the beaches and are mailing out masks to stop the spread.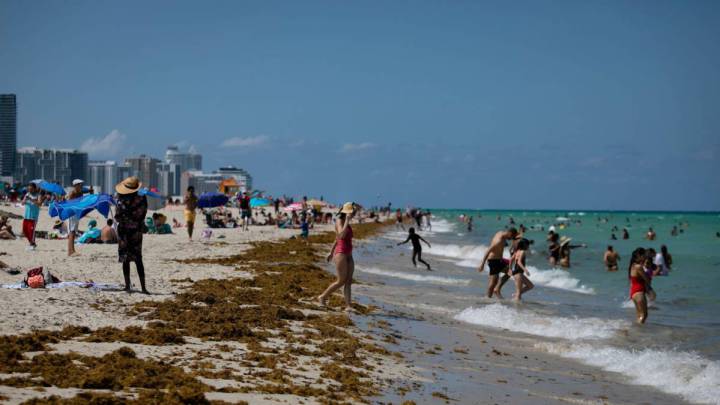 On 10 June, Florida gave the green light to reopen beaches after three months of being closed due to the coronavirus pandemic in the United States. However, there has been a recent spike of new cases in the past week, so Gov. DeSantis decided to close them down through the 4 July weekend.
Parks will also be off-limits for public viewing of fireworks, said the state's top executive on Friday. He made it clear that since this upcoming Saturday is U.S. Independence Day, there will be fireworks but people can only view them from their house or parked car.
The beaches and parks will be close from 3 to 7 July, "As we continue to see more Covid-19 positive test results among young adults and rising hospitalizations, I have decided that the only prudent thing to do to tamp down this recent uptick is to crack down on recreational activities that put our overall community at higher risk," said top officials.
Florida is seeing an increase in Covid-19 cases. The state broke its single-day record on Wednesday when 5,508 new cases were reported and then set a new high Friday when 8,942 cases were reported.
Other measures Florida has taken
In order to stop the spread of Covid-19, Florida also banned the consumption of alcohol at bars statewide in response to the rising numbers of cases, although bars had not yet been allowed to reopen in Miami-Dade and some other South Florida counties.