Nigeria to reopen schools in latest phase of lockdown lifting
The Nigerian government has announced that schools are reopening as part of the next phase of the restrictions being eased.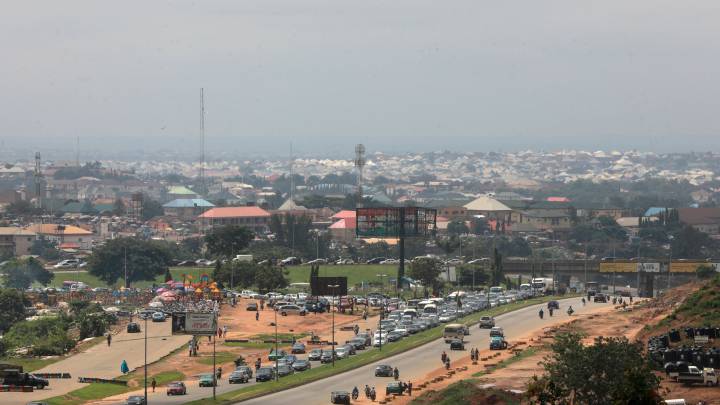 The Nigerian federal government has announced that reopening schools is part of its upcoming measures for the next phase of easing lockdown restrictions, those that followed the Covid-19 pandemic outbreak.
Second phase of eased lockdown extended by four weeks
The chairman of the presidential task force on Covid-19, Boss Mustapha, also declared at the task force daily briefing that the current phase of eased lockdown has been extended for four more weeks. He also confirmed that it would include some modifications such as ending the ban on interstate travel effective 1 July, provided that it's not during curfew hours.
Follow all the latest coronavirus-related news in Africa on our dedicated live blog
"I am pleased to inform you that Mr. President has carefully considered the 5th Interim Report of the PTF and has accordingly approved that, with the exception of some modifications to be expatiated upon later, the Phase Two of the eased lockdown be extended by another four weeks with effect from Tuesday, June 30, 2020, through Midnight of Monday, 27 July, 2020," Mustapha said.
Lockdown history in Nigeria
Nigeria first went into lockdown in late March. Five weeks later, on 27 April, the country's president Mr. Buhari, announced adopting the measures of easing the lockdown restrictions gradually in FCT, Lagos, and Ogun.
The complete lockdown was then reduced to a curfew from 20:00 till 06:00 from 4 May to 17 May, although many states modified the curfew hours to start at 22:00 and end at 05:00.
The first phase of easing the lockdown ended on 1 June while the second phase was set to end by midnight of 29 June, but following its extension, it should now end on 27 July.