Kasey Keller: "The sky's the limit for Christian Pulisic"
The United States winger has returned to Chelsea's starting lineup in the past two games and has scored two goals since suffering a major injury in January.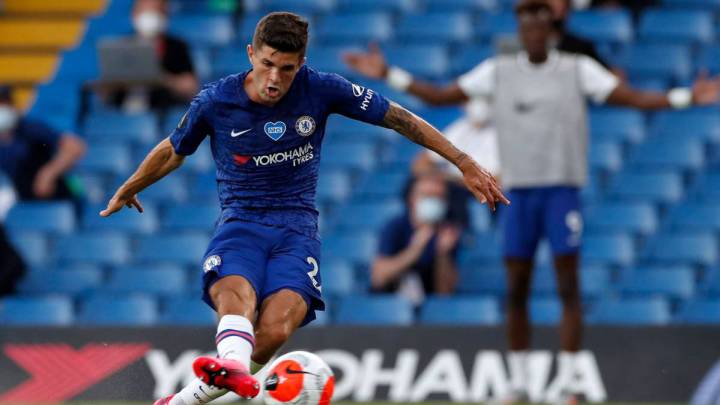 In 2015, Christian Pulisic made his debut with Borussia Dortmund in the Bundesliga and showed his talent for four years. Many of the big clubs in Europe wanted to sign him but after Eden Hazard left Chelsea for Real Madrid, the 'Blues' opted to sign the American winger to fill that gap.
He had a rough start in the Premier League and serious injuries kept him off the pitch for almost six months. At only 21 years old, he has shown maturity and a strong mentality because after not playing for several months he has come back determined to shine. He has proved this not only with goals, but also by winning the Man of the Match award in Chelsea's last game.
Pulisic has scored two goals in Chelsea's last two Premier League games and former United States goalkeeper Kasey Keller talked about the potential of his compatriot during an interview with ESPN, declaring: "I thought he was the best player in Chelsea's match against Leicester for the FA Cup (28 June).
"He is a playmaker and he can score goals. Pulisic would've scored his third consecutive goal in all competitions with Chelsea but Leicester's goalkeeper made a fantastic save," said the four-time World Cup goalkeeper with the U.S.
22

Pulisic is injury prone
Pulisic is only 21, but he is injury prone and that could affect his career as a footballer. "If he can stay healthy, Pulisic will continue to grow, to learn and improve. I agree with Chelsea's coach Frank Lampard that the sky's the limit for Christian," added Keller.
So far, Pulisic has played a total of 18 games in the Premier League with Chelsea, scoring on seven occasions, and Chelsea's next game will be on 1 July when they visit West Ham at the London Stadium.