Radrizzani: 'There is nothing like sport to help people reconnect after the pandemic'
The Leeds United majority shareholder was speaking at the World Football Summit live on a panel analysing the future investment of sport after the pandemic.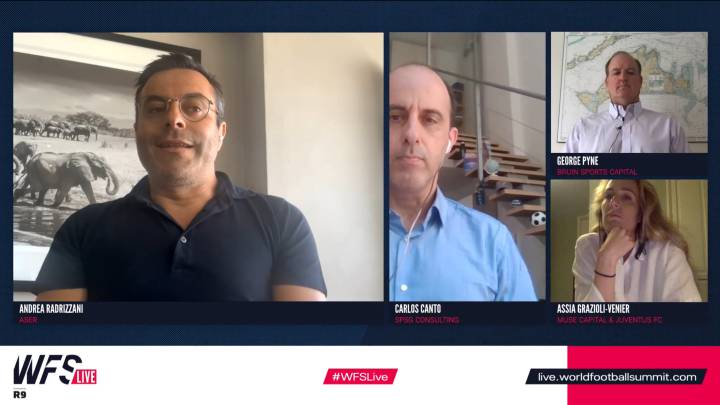 The impact of the Covid-19 pandemic has changed the game for everyone in sport. The biggest changes seen on economic growth and foreign direct investment have left the world of sport in a state of confusion as Assia Grazioli-Venier from Muse Capital and director on the board at Juventus along with George Pyne from Bruin Capital and Leeds United majority shareholder Andrea Radrizzani analyse the next steps needed in order to address the aftermath of investments in sports in this 'new normal' we are all living in.
Radrizzani: 'Every crisis can generate many opportunities because investment can be used to deliver a new more professional and strategic approach in a long term to turn around businesses that at the moment are not managed with a long term vision".
Assia Grazioli-Venier: "The relationships within many sports have gotten much closer together over the Covid-19 pandemic and we've seen American clubs calling their European counterparts seeking advice on a design strategy on how to navigate the difficult process of getting back on track in the sport".
Pyne: "I think that certain sports that are more dependent on game day revenue, are going to be harder hit than those that are dependent on the media rights and certainly here in America, there are a lot of sports that are dependent on the game-day revenue. I think that impact is going to be severe and long lasting, and of course, out of that impact out of that comes certain opportunity. Game day revenue is going to be impacted for many years and in a very severe way so I think there's going to be real challenges here going forward."
Pyne: "Long term, sports is a great business. So I think from an investing standpoint I think the next, 24 to 36 months will present a lot of very interesting opportunities because I believe that long tern, nothing engage engages people the way sports does around their passion point. In the short term, it will be difficult and there will be a real need for capital and expertise, so I think it's going to be a very interesting time to invest.
Assia Grazioli-Venier: "When I invest, I look at seven to 10 years ahead and I see teams becoming true lifestyle brands, not just communicating and engaging with the fan on the pitch, but working with them across the board and their other areas.
I also think that's we need to look at investment opportunities outside of the core sports space and strongly believe that there's an investment opportunity in women's sport, and I would be remiss not to put an emphasis on that".
Radrizzani: "With the return of football in Europe I feel we're seeing the light at the ed of the tunnel and we can now see people socialising and I think life is gradually coming back to a sort of normal in places like Spain, in Italy and hopefully soon in the UK as well. If we start to overcome the virus, hopefully we can see stadiums slowly opening again and it will be great to see fans celebrate together again as there is nothing like sport to bring people together after such as crisis which has impacted on so many people."