Coronavirus: Indian chief minister in self-isolation after meeting with infected minister
The Jharkhand chief minister, Hemant Soren, has gone into quarantine at home after meeting with a minister who tested positive for Covid-19.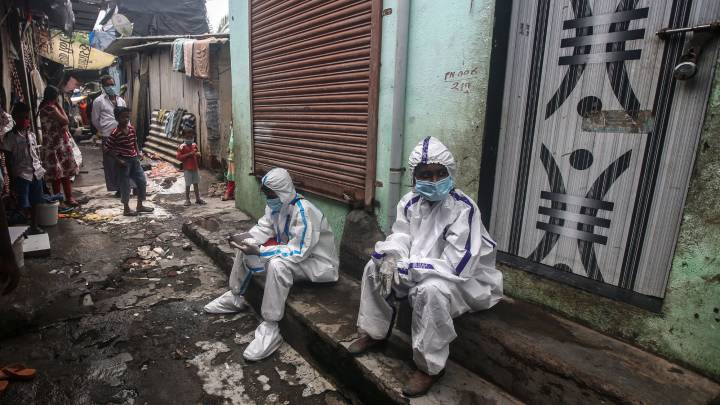 Hemant Soren, the chief minister of the Indian state Jharkhand, decided to go into self-isolation at his Ranchi residence, following a meeting he had held with a minister who tested positive for Covid-19 later, and is expected to undergo tests to see if he has been infected.
Chief minister and office staff go into self-isolation
Soren has met recently with minister Mithilesh Thakur, who later tested positive for the coronavirus, and that's what forced him to isolate himself and ask the staff working at the Chief Minister's Office to quarantine themselves at their homes.
The state's government released a statement on Wednesday to announce: "Jharkand CM Hemant Soren quarantined himself. Entry to the CM residence prohibited. CM had come in contact with state minister Mithlesh Thakur who tested positive for Covid-19 yesterday [Tuesday]."
Follow all the latest coronavirus-related news in India with our dedicated live blog
Soren test to be carried out on Wednesday
Officials also stated that the chief minister's samples are expected to be tested on Wednesday to check whether he contracted the virus or not. They also added that Soren wishes minister Thakur and Jharkhand Mukti Morcha (JMM) MLA Mathura Mahato, who also tested positive for the virus, a very speedy recovery.
Thakur and Mahato were both admitted to the Covid-19 section at Rajendra Institute of Medical Sciences (RIMS), with authorities attempting to trace their contacts.
Covid-19 recorded cases in Jharkhand have come to 3,000 with 892 of them are active, while 22 people have died after contracting the virus.