ISCE results announced: how to get your results
ISCE results have officially been announced and are available for students to check.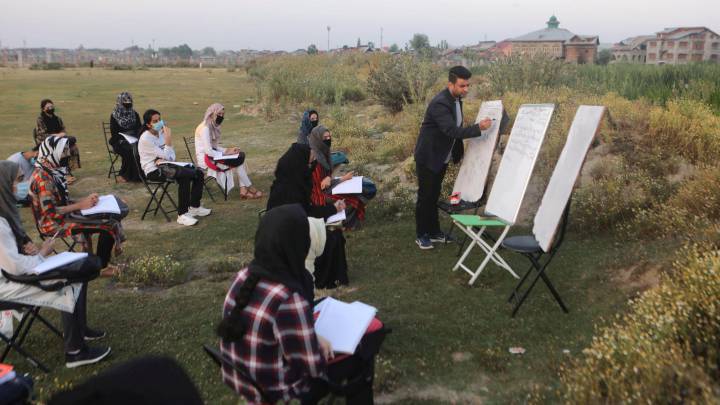 On Friday afternoon the Council for Indian School Certificate Examinations (CISCE) released ISCE exam results for Class 10 and Class 12. Students can now check their results on the ICSE board's official website or SMS service using their personal data such as ID, course, and Index number.
With a total of 2,07,902 students showing up for the test, ICSE exams this year witnessed a total pass percentage of 99.33% which is 0.79% more than last year.
ICSE exceptional circumstances this year
Pending exams were evaluated on the basis of internal assessment and students' performance during previous exams, since the exams this year were being held under exceptional circumstances due to the Covid-19 pandemic and its massive impact.
The ICSE results were planned to be declared back in May 2020 as the exams had commenced on 27 February and were supposed to end in late March. However, after the whole world was hit by the virus outbreak some exams were postponed before being entirely cancelled later.
How to get your result
The Council for Indian School Certificate Examinations (CISCE) has made the results available on its official portal website results.cisce.org. Class 10 and Class 12 students can check their results by simply following these steps:
Visit the official portal of CISCE and click on "Results 2020"
Select your course whether ISCE or ISC
Then you can log in using your unique ID and index number
Your ISCE result will be displayed on the screen with the option to download it in case you want to keep your copy