Milutinovic: Qatar 2022 will be exceptional experience
Football coach Bora Milutinovic looked ahead to the 2022 World Cup in an online roundtable held to mark 45 years of bilateral relations between Qatar and Mexico.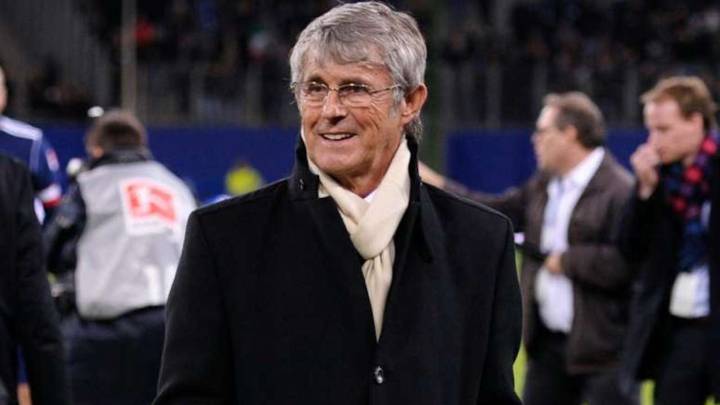 The Serbian coach Bora Milutinovic, who has taken charge of five different countries at World Cups, including leading Mexico to the quarter-finals in 1986, has backed Qatar to put on a hugely successful tournament in 2022.
In an online roundtable held to coincide with the 45-year anniversary of the establishment of diplomatic relations between Qatar and Mexico, Milutinovic, who is now a World Cup 2022 adviser, said: "For me it is a dream to be working with Qatar. Qatari people are extremely intelligent and they will carry out this incredible task. It will be great for the people of the Middle East, Africa, Asia, to have a World Cup so close and where they can also see up to two games in one day. I hope that Mexico participates to enjoy the wonderful country that is Qatar."
Meanwhile, Marco Fabián, an Olympic gold-medal winner with Mexico at London 2012 and a former Al-Sadd SC player, said: "It is impressive how they are preparing everything. Not only the stadiums, but also the transportation - the metro is super advanced and makes it easy to get around. Everything is being arranged in an unbeatable way. Despite Covid-19, everything is continuing. It is a great country, I am very grateful to Qatar and I am sure that they are preparing in the best way."
Popularity of football in Qatar
Hassan Al-Thawadi, the secretary general of the Supreme Commitee for Delivery and Legacy, which is responsible for the organisation of the 2022 World Cup, also took part in the virtual roundtable, together with Mohammed Al-Kuwari, the Qatari ambassador to Mexico, and Gracela Gómez, the Mexican ambassador to Qatar.
Al-Kuwari spoke of the huge popularity that football enjoys in Qatar, declaring that the country's people cannot wait to welcome fans from across the globe and enjoy the first World Cup ever held in the Middle East with them.
Gómez concluded: "Every World Cup is an opportunity to celebrate who we are, to resume that pride of being Mexican, not only in Mexico, but wherever we are in the world. In Qatar, we are already looking at preparations to put on a world-class show and to host visitors from anywhere in the world."