Solskjaer remains confident despite Champions League set-backs
Manchester United's European ambitions were dealt a blow by Monday's decision at the Court of Arbitration for Sport and dropped points against Southampton.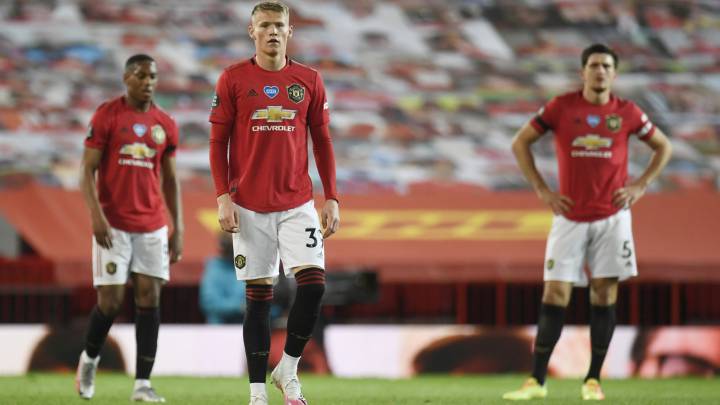 A 96th-minute equaliser from Michael Obafemi prevented Manchester United making it a sixth consecutive win and leaves Ole Gunnar Solskjaer's men in fifth-place with three games remaining. After the game, Solskjaer said he had faith in his team to break into the top four and secure qualification to next season's Champions League.
"I'm confident in their mentality, but we have to take disappointment and positives when you win games. This was one of the last kicks. It's part of football and we've learnt a hard lesson today." He added: "We'll put it right. The boys I trust them."
Fifth is no longer good enough for a side desperate to return to European football's premier competition after Manchester City's UEFA ban was rescinded on Monday morning. United's neighbours had been banned from European competition for two years having been found to have breached Financial Fair Play (FFP) regulations by UEFA.
However after their successful appeal to the Court of Arbitration for Sport, City are now free to take part in next year's Champions League. They, along with champions Liverpool, have confirmed their places but the other two Premier League qualifying spots are still up for grabs.
The Race for Top Four
With just three games left to play the Champions League picture could not be tighter with three teams within a point of each other. Frank Lampard's Chelsea are currently in pole position in third, a point ahead of both Leicester City and Manchester United. However Chelsea have a substantially worse goal difference so would likely lose out if two teams finish level on points.
Champions League qualification would be considered a success in Lampard's first season as Chelsea manager and after winning the competition as a player he is under no illusions as to what is required to compete at that level. Speaking after his side's 3-0 defeat to Sheffield United he said: "The important thing now is how we react and I expect that from the players. I've got big personalities and there will be big personalities in the team. They need to stand up."
Leicester were flying for the first half of the season and appeared to have Champions League qualification secured having gone 14 points clear of fifth in January. However a poor run of form since then leaves them in the top four on goal difference alone.
They have won just once since the restart and have the toughest fixture list of the three teams. On the final day they host Manchester United at the King Power Stadium in what could be a straight shoot-out for the final Champions League place.